Keep Your Property
And Have More Free Time
And Enjoy Life
And Perfectly Clean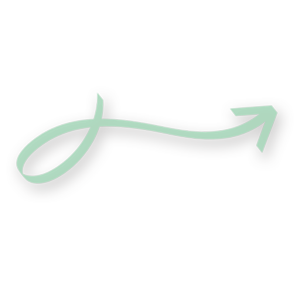 Unveiling a New Standard of Deep Cleaning in Brookhaven
When we talk about Brookhaven, we talk about a city steeped in grace and charm. We, at CSA, are here to ensure that every home and business in this city mirrors this elegance with utmost cleanliness. As pioneers in deep cleaning services, we bring to you a new standard of cleanliness that not only leaves your spaces looking good but feeling good too. Delving far beyond the surface, our team targets the stubborn, often unseen layers of dirt and grime that ordinary cleaning might miss, thanks to our innovative cleaning technologies and rigorous attention to detail.
In a city as unique as Brookhaven, a one-size-fits-all approach to cleaning simply doesn't cut it. CSA recognizes and celebrates this distinctiveness, providing deep cleaning services that are meticulously tailored to your specific needs. Be it a bustling commercial space, a tranquil home, or an energetic office environment, our team rises to the challenge, armed with skill, flexibility, and a deep understanding of your lifestyle and routine. We seamlessly integrate our services into your schedule, causing minimum disruption and maximum satisfaction.
Sustainable Cleaning: CSA's Pledge to Brookhaven
Sustainability is a value that is deeply etched into the ethos of CSA. We are not only committed to restoring your spaces to their pristine condition but also doing so responsibly. Our environmentally-friendly practices are a testament to this commitment. By utilizing non-toxic, biodegradable cleaning supplies, we ensure that our impact extends beyond your spaces to the planet at large. Our deep cleaning services strike the perfect balance between effective cleanliness and eco-conscious responsibility, making CSA the choice for those who care for their environment as much as their homes and offices.
Emphasizing the Health Factor in CSA's Deep Cleaning
At the heart of CSA's mission is the desire to foster a healthier Brookhaven. We understand that the stakes are high when it comes to cleanliness and health. Therefore, our deep cleaning process is designed not only to enhance the aesthetic appeal of your space but also to create a safer environment for you and your loved ones. Our team painstakingly cleans and disinfects each area, with special attention given to high-touch points that often become hotspots for germs. With CSA, you can be assured that every cleaning job prioritizes your health and safety.
Connect with CSA for a Cleaner Brookhaven
Brookhaven, let CSA take care of your cleaning needs while you focus on living and loving this wonderful city. Our team of dedicated professionals is just a phone call away. To learn more about our services or to schedule a deep cleaning session, dial (470) 781-4220. It's time to elevate your cleaning experience and embrace the joy of a clean, refreshing space with CSA's exceptional deep cleaning services.