Keep Your Property
And Have More Free Time
And Enjoy Life
And Perfectly Clean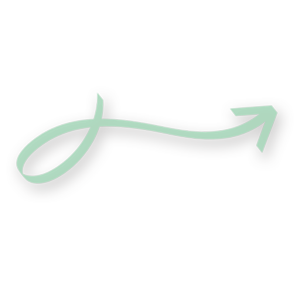 Transforming Marietta's Homes and Businesses with Superior Deep Cleaning
In the picturesque city of Marietta, known for its historic charm and modern living, cleanliness takes a whole new meaning. CSA elevates this meaning to a higher standard, providing deep cleaning services that delve into the very heart of dirt and grime, way beyond the superficial layers. Our expert team, armed with advanced cleaning technology and obsessive attention to detail, works meticulously to ensure that your spaces not only look sparkling clean but also exude an air of freshness that enlivens your mood and enhances your comfort.
Cleanliness is not merely about visual appeal, it's fundamentally about health. This understanding forms the core of CSA's deep cleaning process. Every cleaning job we undertake prioritizes your health, safety, and well-being. Our team takes a rigorous approach to sanitizing each area of your space, paying particular attention to high-contact points that are prone to germ accumulation. Rest assured, with CSA at your service, every inch of your home or office will be sanitized to create a safer, healthier environment for you and those around you.
Deep Cleaning in Marietta, Tailored by CSA
Marietta is a city of unique spaces, each with its distinct cleaning needs. CSA steps in here with deep cleaning services that are crafted to meet these specific requirements. From bustling business environments to serene residences, we have the expertise to handle diverse cleaning challenges. Our approach is not just about flexibility in scheduling, but it also involves understanding your lifestyle, your needs, and your expectations from a cleaning service. By integrating our services into your routine, we ensure a seamless cleaning experience that resonates with your unique lifestyle.
CSA: Advocating Eco-Conscious Cleaning in Marietta
At CSA, we deeply value our planet and strive to protect it through our cleaning practices. Our commitment to eco-friendly cleaning is unwavering, as reflected in our use of non-toxic and biodegradable cleaning supplies. This ensures that while we clean your space effectively, we also minimize our environmental footprint. So, when you choose CSA for deep cleaning, you're choosing a service that not only revitalizes your space but also respects and protects the environment.
Sparkle Your Spaces with CSA in Marietta
Live the Marietta life to the fullest while CSA takes over your cleaning worries. Our team of dedicated professionals is ready to serve you, just a phone call away. For more details about our exceptional services or to book a deep cleaning session, reach out to us at (470) 781-4220. Experience a cleaner, fresher, and healthier space with CSA's superior deep cleaning services and redefine your standard of cleanliness today.