Keep Your Property
And Have More Free Time
And Enjoy Life
And Perfectly Clean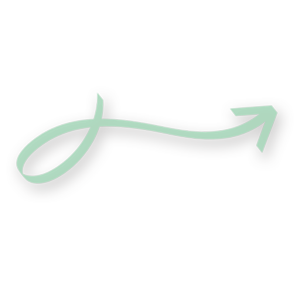 Experience Fresher Indoor Air with CSA's Duct Cleaning in Powder Springs
In a bustling home or office environment, an HVAC system can accumulate dust, debris, and other airborne pollutants in the ductwork over time. These accumulations have a tendency to impede system performance and elevate energy consumption, leading to increased utility costs. As a reputed provider of duct cleaning services in Powder Springs, CSA focuses on boosting the efficiency of your HVAC system. Our rigorous cleaning methodology removes blockages in your ductwork, facilitates optimal airflow, lengthens the life of your system, and aids in conserving energy.
Quality indoor air is paramount for maintaining the health and comfort of a building's inhabitants. Dust particles, allergens, and other pollutants stuck in air ducts can degrade indoor air quality, potentially leading to allergies, respiratory issues, and overall discomfort. CSA's robust duct cleaning services in Powder Springs are devised to address these health hazards effectively. We employ systematic techniques to eradicate pollutants from your ducts, enhancing the freshness, cleanliness, and overall healthiness of your indoor environment.
CSA's Duct Cleaning: A Blend of Modern Technology and Expertise
At CSA, we harness our extensive expertise and the latest technology to deliver superior duct cleaning services. We utilize advanced cleaning tools and techniques for an effective and comprehensive ductwork cleaning. Our procedure begins with an in-depth inspection to gauge your system's unique needs. We then develop a tailored cleaning plan to address these requirements efficiently. This approach guarantees not just cleaner ducts but a better-performing HVAC system and a healthier living or working space.
CSA: Unrivalled Service Quality in Duct Cleaning
CSA takes pride in our consistent record of delivering excellent service quality in the duct cleaning industry. Our team of skilled professionals, driven by a commitment to surpass client expectations, ensures every task is executed with meticulous detail and precision. Our ultimate objective is to offer noticeable improvements in your indoor air quality and HVAC system performance.
Embark on a Journey to Cleaner Air in Powder Springs with CSA
For residents of Powder Springs seeking a reliable and professional duct cleaning service, your search ends with CSA. Reach out to us at (470) 781-4220 today. Our helpful and informed team is ready to answer your queries, provide more information about our offerings, and schedule a service appointment at your convenience. With CSA, cleaner, fresher, and healthier indoor air is just a call away.