Keep Your Property
And Have More Free Time
And Enjoy Life
And Perfectly Clean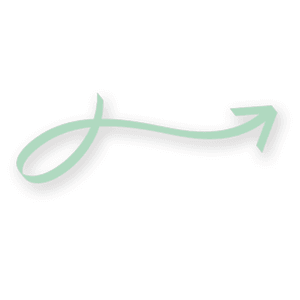 Bringing to Light the Essential Need for Consistent Gutter Cleaning in Canton
Understanding that each Canton home presents unique gutter cleaning challenges, we at CSA have devised a meticulous process to tackle this critical task. As a first step, we conduct a comprehensive examination of your home's exterior and roof. This crucial activity allows us to understand the specific needs of your gutter system and accordingly formulate an effective cleaning strategy. Our experienced technicians then go to work, painstakingly removing every bit of debris from your gutters and downspouts. Employing a blend of proven techniques and modern technology, we aim to deliver unparalleled results, ensuring your gutter system's peak performance.
At CSA, we acknowledge the critical role that gutters play in protecting your home. These vital components help divert rainwater away, safeguarding the structural integrity of your house. However, their performance can be severely impacted if they become clogged with leaves, dirt, or other debris. Such blockages can lead to significant and costly damage. At CSA, we strive to ensure that your gutters are consistently clean, clear, and fully functional, providing your Canton home with the sturdy protection it requires to withstand the elements.
Recognizing the Consequences of Overlooked Gutter Cleaning
Overlooking the need for routine gutter cleaning can result in severe repercussions. When gutters get clogged, they tend to overflow, leading to soil erosion around your Canton home and potentially undermining your foundation's stability. Further, the excess water can seep into your basement, causing unwanted flooding and expensive repair costs. Moreover, blocked gutters can become a breeding haven for mosquitoes and other pests, posing potential health risks. The weight of debris-laden gutters can cause them to pull away from your house, resulting in additional exterior damage. If the trapped water in the gutters freezes during colder months, it can form ice dams, adding to the destruction. Our mission at CSA is to help you avert these potential disasters with our comprehensive gutter cleaning services.
Delivering Customer Satisfaction: The CSA Promise
At CSA, we place our customers' satisfaction at the core of our operations. We recognize that gutter cleaning can be a daunting task for many homeowners. Therefore, we aim to deliver a service that is as stress-free as possible. Our professional team handles everything from the cleaning process itself to the responsible disposal of debris. To make our service even more convenient for you, we offer regular maintenance packages, ensuring you never have to worry about scheduling your next gutter cleaning.
Don't let minor gutter issues transform into significant, costly problems. Rely on the expertise of the CSA team for your gutter cleaning needs, saving both time and potential future repair costs. We take pride in serving homeowners in Canton with our top-quality gutter cleaning services designed to protect your home across all seasons. A clean, obstruction-free gutter system is just a call away. Dial (470) 781-4220 to schedule your service today.