Keep Your Property
And Have More Free Time
And Enjoy Life
And Perfectly Clean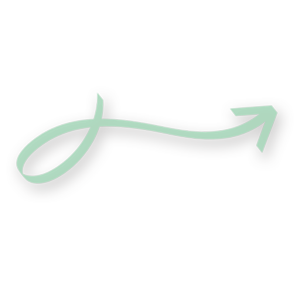 Emphasizing the Importance of Regular Gutter Cleaning in Cartersville
Understanding that each home in Cartersville has unique gutter cleaning needs, we at CSA have developed a comprehensive process to address them. We begin by conducting a meticulous evaluation of your home's exterior and roof. This crucial step allows us to identify the specific requirements of your gutter system and devise an effective cleaning plan. Our skilled technicians then diligently remove all debris from your gutters and downspouts. By utilizing a combination of proven techniques and advanced technology, we aim to deliver exceptional results that ensure the optimal performance of your gutter system.
At CSA, we recognize the crucial role gutters play in protecting your home. These vital components redirect rainwater away, preserving the structural integrity of your house. However, when they become clogged with leaves, dirt, or other debris, their effectiveness is significantly compromised, potentially leading to extensive and costly damage. That's why we focus on ensuring that your gutters remain consistently clean, clear, and fully functional, providing your Cartersville home with the robust defense it needs against the elements.
Understanding the Risks of Neglecting Gutter Cleaning
Neglecting regular gutter cleaning can have severe consequences. Clogged gutters often overflow, leading to soil erosion around your Cartersville home and potentially compromising the stability of your foundation. The excess water can also seep into your basement, resulting in unwanted flooding and costly water damage repairs. Additionally, blocked gutters can become breeding grounds for mosquitoes and other pests, posing potential health risks. The weight of debris-filled gutters can cause them to separate from your home, leading to further exterior damage. If the trapped water in the gutters freezes during colder months, it can form ice dams, exacerbating the damage. CSA is dedicated to helping you avoid these potential disasters with our comprehensive gutter cleaning services.
Ensuring Customer Satisfaction: CSA's Promise
At CSA, customer satisfaction is our top priority. We understand that gutter cleaning can be a daunting task for many homeowners. To provide you with a seamless and stress-free experience, our professional team takes care of every aspect, from the thorough cleaning process to the responsible disposal of debris. We also offer regular maintenance packages to make your experience even more convenient, ensuring you never have to worry about scheduling your next gutter cleaning.
Don't let minor gutter issues escalate into major problems. Trust the expertise of the CSA team for your gutter cleaning needs, saving both time and potential future repair costs. We are proud to serve homeowners in Cartersville with our top-quality gutter cleaning services designed to protect your home throughout all seasons. A clean, debris-free gutter system is just a phone call away. Dial (470) 781-4220 to schedule your service today.