Keep Your Property
And Have More Free Time
And Enjoy Life
And Perfectly Clean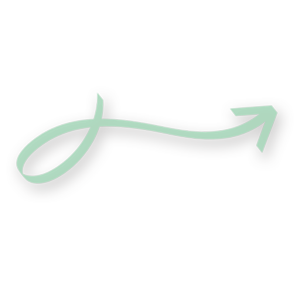 Transforming Spaces with Premium Maid Services in Marietta
Nothing underpins a bustling home or successful business quite like an unparalleled standard of cleanliness. Drawing on a wealth of experience and expertise, the CSA team delivers top-tier maid services that put a fresh spin on cleanliness in Marietta. Through our scrupulous and efficient cleaning processes, we masterfully curate spaces that radiate an aura of purity and vibrancy. Our professionals truly comprehend the essence of maintaining a sanitary environment and diligently strive to provide you with a rejuvenating ambiance that is not merely clean but truly exudes positivity.
At CSA, we believe that cleaning is not a one-size-fits-all solution. We acknowledge the uniqueness of each space and individual, and this belief drives our commitment to provide customized maid services in Marietta. We adhere to a flexible and suitable cleaning schedule that seamlessly fits into your daily life, ensuring minimal disruption and maximum comfort. Our highly competent maids are dedicated to transforming your living and working spaces with precision and care. From dusting and decluttering your living spaces to conducting intensive cleans in your kitchen and bathrooms, our comprehensive services foster an environment conducive to health and well-being.
Elevating Quality through Expertise and Environmental Responsibility
Quality stands at the forefront of our maid services at CSA. This commitment to excellence is driven by our highly skilled maids, who come equipped with an extensive background in professional cleaning services. They are proficient in cleaning every corner of your space, leaving no spot untouched. The result is an exceptionally thorough clean that embodies our devotion to providing you with a high-quality service. Alongside our attention to detail, we demonstrate our commitment to your health and the environment by using environmentally friendly cleaning products and the most advanced cleaning tools.
We Don't Just Clean; We Build Trust and Deliver Reliability
At CSA, we pride ourselves on being more than just a cleaning service. We are a reliable partner who respects and values your time and space. By choosing our maid services in Marietta, you're investing in a service that is consistently dependable, punctual, and thoroughly committed to exceeding your expectations in terms of cleanliness and customer service. We don't just maintain your space; we consistently uphold the high standards you have come to associate with CSA. Rest assured, with us, you will always return to a spotlessly clean and inviting environment.
Experience the CSA Difference: Call Us Today!
Are you ready to explore a new paradigm of cleanliness and comfort in your home or office? CSA's maid services in Marietta are just a call away. We aim to alleviate the stress of maintaining a clean and healthy environment and to provide you with the peace of mind you deserve. We're not just about cleaning; we're about creating an environment where you can relax and thrive. Reach out to us at (470) 781-4220 today, and let's embark on this journey to create a cleaner, healthier, and more comfortable space together.