Keep Your Property
And Have More Free Time
And Enjoy Life
And Perfectly Clean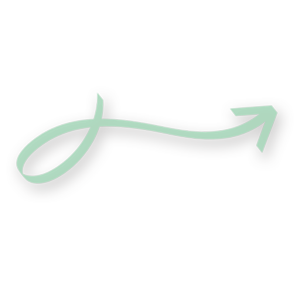 Superior Mattress Cleaning Services in Acworth
When it comes to mattress cleanliness, the unseen issues often present the most significant risk. Allergens, dust mites, and the accumulated debris from dead skin cells and sweat can notably undermine your sleep quality and overall well-being. CSA is fully equipped to tackle these invisible threats. With our specialized mattress cleaning services in Acworth, we dig beneath the surface to thoroughly sanitize your mattress and significantly enhance your sleep.
Acknowledging the unique needs of each mattress and its owner, CSA abandons the one-size-fits-all approach. We provide customized cleaning services, which are crafted to cater to your mattress's specific needs. Our highly skilled technicians conduct a detailed evaluation of your mattress, be it a memory foam, innerspring, latex, or hybrid variety. This ensures every hidden corner is explored, every stubborn stain is dealt with, promising a deep clean for your mattress.
Utilizing Cutting-Edge Cleaning Technology for Unmatched Results
CSA is unwavering in its commitment to achieving the highest standards of cleanliness and hygiene. To ensure this, we provide our team with advanced steam cleaning technology. This innovative tool, in combination with our certified non-toxic cleaning solutions, forms an effective line of defense against the microscopic, yet harmful inhabitants of your mattress, such as mites, fungi, and bacteria. This holistic cleaning approach transcends mere surface tidying and promotes a healthier sleep environment.
Balancing Cleanliness and Sustainability: CSA's Green Cleaning Commitment
At CSA, we maintain a balanced approach to cleanliness that respects the environment. Our mattress cleaning services in Acworth utilize eco-friendly cleaning solutions that, while being gentle on your mattresses, are powerful against stains and allergens. This balanced strategy embodies our commitment to effective cleanliness without compromising on environmental sustainability. By selecting CSA, your choice for a cleaner mattress also contributes towards a cleaner planet.
Journey Towards Healthier Sleep with CSA
We at CSA view ourselves not merely as a service provider, but as a partner in your journey towards healthier sleep and enhanced well-being. Our unwavering dedication to superior service quality has established us as a popular choice for mattress cleaning in Acworth. If your mattress could benefit from a deep, thorough clean, we are just a call away. Reach us at (470) 781-4220 and experience the difference a CSA-cleaned mattress can make. Welcome to a realm of peaceful nights and vibrant mornings with CSA.