Keep Your Property
And Have More Free Time
And Enjoy Life
And Perfectly Clean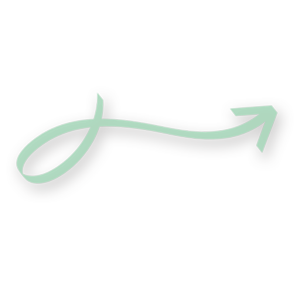 Top-notch Mattress Cleaning Services in Sandy Springs
A visually clean mattress often belies the presence of harmful entities lurking within. The real battle is against the unseen – allergens, dust mites, and the accumulation of dead skin cells and sweat – factors that can greatly affect the quality of your sleep and overall health. At CSA, we're well-versed in these hidden dynamics. Our specialized mattress cleaning services in Sandy Springs go beyond mere appearances, offering a deep and thorough cleanse to enhance your sleeping experience.
Maintaining superior standards of hygiene is a commitment we take seriously at CSA. Our team utilizes state-of-the-art steam cleaning equipment, highly efficient in eradicating microscopic inhabitants of your mattresses, such as mites, fungi, and bacteria. Combined with our certified non-toxic cleaning solutions, we perform a complete mattress cleanse that goes beyond simple tidying. Our cleaning process prioritizes the creation of a healthier, fresher sleep environment for you.
Prioritizing Sustainability: Our Green Cleaning Promise
Being environmentally responsible is a cornerstone of CSA's values. We don't simply clean your mattresses; we do so without harming our planet. Our mattress cleaning services in Sandy Springs use eco-friendly cleaning solutions that balance effectiveness with gentleness. These solutions are not only tough on stains and allergens but also gentle on your mattresses and the environment. With CSA, your choice of a cleaner mattress also helps create a cleaner world.
Understanding Your Needs: Our Tailored Approach to Mattress Cleaning
Every mattress comes with its unique needs, and at CSA, we appreciate these differences. We offer personalized mattress cleaning services tailored to your specific situation. Our experienced technicians carry out a thorough examination of your mattress, be it memory foam, innerspring, latex, or a hybrid variant. This custom approach ensures that no corner remains unattended, no stain remains unaddressed, and your mattress gets the detailed cleaning it deserves.
Begin Your Journey to Healthier Sleep with CSA
CSA is not just a service provider but a partner dedicated to ensuring your sound sleep and better quality of life. Our enduring commitment to excellence and client satisfaction has positioned us as a preferred choice for mattress cleaning in Sandy Springs. If your mattress requires an in-depth cleaning, remember that we're just a phone call away. Dial (470) 781-4220 to experience the transformative impact of CSA on your sleep. Embrace refreshing nights and energetic mornings with us.