Get Your Rental Property
And Get Your Security Deposit Back
And Get a Stress-Free Move
And Easily Lease or Sell It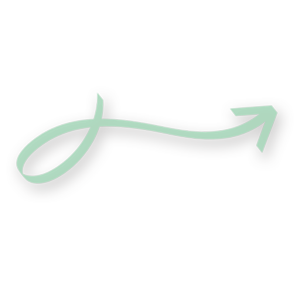 Unmatched Move-Out Cleaning Services in Alpharetta
Relocating to a new home is an adventure dotted with numerous responsibilities. Among these, ensuring your former home is maintained in impeccable condition is an important duty. From our base in the bustling city of Alpharetta, we specialize in providing all-encompassing move-out cleaning services aimed at easing your moving process. Amid the whirlwind of packing, organizing moving logistics, and managing the emotional aspects of changing residences, deep cleaning can often appear like an uphill task. Our skilled team is poised to take this task off your shoulders, diligently working to ensure your old home sparkles, is primed to welcome its new residents.
We firmly believe that every home is unique, with its own character and subsequently, unique cleaning requirements. Rejecting a one-size-fits-all cleaning approach, we focus on creating bespoke cleaning plans that cater to your home's individual needs. We start by carrying out a detailed assessment of your home, identifying areas that might require added focus or specific cleaning methods. Armed with this initial understanding, our expert team, equipped with the latest cleaning tools and eco-friendly cleaning solutions, sets to work. From deep-set stains in the kitchen to hidden dirt in the bathrooms, no task is too challenging for us. The result is a home that is pristine and exudes a sense of freshness and warmth, a clear testament to our unwavering commitment to delivering top-notch service.
Establishing Trust through Superior Service and Transparent Communication
Building trust is a key component of our enduring client relationships. We view our role as not merely delivering a cleaning service but upholding high professional standards, adhering to ethical practices, and centering your needs in our operations. By welcoming us into your home, you're showing a high level of trust in us. We reciprocate this trust through transparency in our procedures, swift response to your queries and concerns, and maintaining open lines of communication throughout our engagement. Our dedication to your satisfaction extends beyond the cleaning service, as we remain available to handle any subsequent inquiries or issues.
Advancing Industry Standards through Innovation and Continuous Learning
Our steadfast commitment to upholding the highest cleaning standards has earned us a leading position in Alpharetta's cleaning industry. Nevertheless, we don't rest on our laurels. We consistently stay updated with the newest advancements in cleaning technology, integrating these innovative cleaning methodologies into our services. This ongoing commitment to improvement ensures we not only deliver exemplary cleaning results but also offer a service that respects the environment and maintains the sanctity of your home.
Simplifying Your Transition with Our Expertise
Our esteemed reputation in Alpharetta is built upon our steadfast commitment to delivering superior cleaning services. We invite you to experience this quality service firsthand. If you're planning to move and need a professional cleaning service to ensure your former home is left in spotless condition, don't hesitate to contact us at (470) 781-4220. We're here to streamline your moving process, freeing you to focus on your new home and the exciting changes on the horizon. We don't just provide a cleaning service—we offer peace of mind during an important life transition. To us, your peace of mind is the most accurate gauge of our success.