Keep Your Office
And Achieve a Healthier Workspace
And Impress Your Clients
And Ensure Better Business Results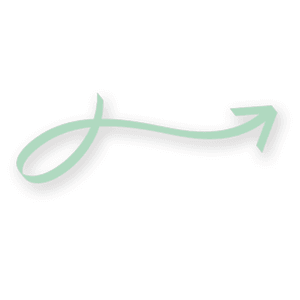 Redefining Office Cleanliness with Premier Cleaning Services in Acworth
Experience the transformative power of cleanliness with CSA, your reliable partner for comprehensive office cleaning services in Acworth. Harnessing cutting-edge cleaning equipment and eco-conscious products, our dedicated team ensures a stringent cleaning routine that revitalizes your workspace. From expansive office areas to meticulous cleaning of individual workstations and common facilities, our services span every corner of your workspace. This all-inclusive cleaning initiative curates a workspace that glistens with cleanliness, fostering a lively atmosphere conducive to efficiency and teamwork.
At CSA, we recognize that each business operates to a unique rhythm and has specific cleaning needs. This understanding informs our approach as we tailor cleaning plans that seamlessly integrate with your operational timeline. Whether it's a daily touch-up to maintain the shine, a comprehensive weekly deep clean, or periodic intensive cleaning sessions, our services are designed to flow smoothly with your business operations. Our goal is to cultivate a sparkling and vibrant workspace that serves as a springboard for your business's success.
Commitment to Healthier Workspaces through Rigorous Sanitization
For CSA, cleanliness is not merely an aesthetic aspect; it's the cornerstone of a health-focused environment. Our sanitization protocols supplement our cleaning regimen, with particular attention to high-traffic and frequently contacted areas. Our efforts aim to mitigate germ transmission, thereby creating a healthier workspace for your team. This holistic approach embodies our commitment to intertwining health and safety as integral parts of our cleaning mission.
Environmental Stewardship through Green Cleaning Practices
In our quest to deliver outstanding office cleaning services, CSA is steadfast in its commitment to environmental preservation. Our cleaning operations incorporate sustainable methodologies, ensuring that while we elevate your office's hygiene, we are also making a positive contribution to Acworth's environment. Our cleaning solutions are selected for both their effectiveness and their eco-friendly properties, mirroring our steadfast dedication to sustainable practices.
Commence Your Journey Towards Superior Office Cleanliness Today
Are you ready to experience a new level of cleanliness and hygiene in your workspace? Connect with CSA at (470) 781-4220. Our friendly and expert customer service team is on hand to respond to your queries, provide further insight into our comprehensive services, or help you arrange an appointment. Let's together redefine office cleanliness in Acworth, creating workspaces that inspire productivity and enhance overall employee satisfaction.