Keep Your Office
And Achieve a Healthier Workspace
And Impress Your Clients
And Ensure Better Business Results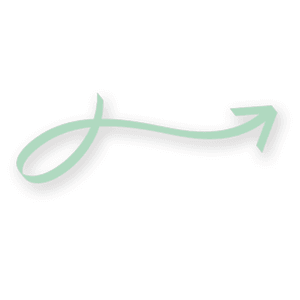 Revolutionizing Office Hygiene with Exceptional Cleaning Services in Roswell
Dive into a revitalizing wave of cleanliness with CSA, your go-to provider for comprehensive office cleaning services in Roswell. Equipped with advanced cleaning technologies and environmentally responsible products, our skilled team embarks on a meticulous cleaning regime that revitalizes your entire workspace. From the sprawling office landscapes to the most private of workstations and shared facilities, our services transform every corner. This transformation ushers in an environment that breathes cleanliness, fostering a vibrant atmosphere that fuels productivity and uplifts team spirit.
At CSA, we understand that every business operates on its unique cadence with specific cleaning needs. With this understanding, we curate bespoke cleaning schedules that dovetail effortlessly with your operational timeline. Be it a daily touch-up to retain the sparkle, an all-encompassing weekly deep clean, or sporadic detailed cleaning sessions, our services integrate smoothly into your business operations. Our objective is to ensure a clean and lively workspace that never misses a beat in supporting your business's pursuits.
Fostering Healthier Workspaces through Intensive Sanitization
A clean workspace is more than just an aesthetic for CSA; it's a catalyst for a health-oriented environment. Our sanitization processes dovetail with our cleaning regime, laying emphasis on high-traffic and frequently touched areas. We strive to stem the tide of germ proliferation, thereby promoting a healthier workspace for your team. This thorough approach underscores our dedication to prioritizing your staff's health and safety as we strive for spotlessness.
Upholding Environmental Responsibility in our Cleaning Regime
In our endeavor to offer unparalleled office cleaning services, CSA remains committed to environmental preservation. Our cleaning practices incorporate green cleaning protocols, ensuring that as we uplift your office's cleanliness quotient, we also contribute positively to Roswell's ecological health. Our cleaning products are chosen not just for their effectiveness but also for their minimal environmental footprint, exemplifying our steadfast devotion to sustainable operations.
Commence Your Journey Towards Superior Office Cleanliness Today
Are you prepared to redefine the standards of cleanliness and hygiene in your workspace? Reach out to CSA at (470) 781-4220. Our experienced and courteous customer service team is ready to assist with your inquiries, provide a deeper understanding of our extensive services, or help you schedule an appointment. Together, let's redefine office cleanliness in Roswell, crafting spaces that inspire productivity and enhance overall employee satisfaction.