Keep Your Property
And Have More Free Time
And Enjoy Life
And Perfectly Clean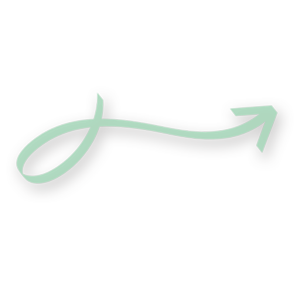 Enhance Your Space with Remarkable Rugs in Acworth
Welcome to CSA, your go-to for comprehensive rug cleaning services in Acworth. Recognizing the vital role rugs play in adding comfort, style, and a touch of personal character to your space, we realize how crucial it is to keep them looking their best. However, the inevitable build-up of dust, grime, and allergens can mar their beauty and affect your indoor air quality. This is where CSA steps in. Our dedicated team is committed to meticulously restoring the beauty and vibrancy of your rugs, promoting healthier and more aesthetically pleasing surroundings.
As a company dedicated to promoting a greener planet, CSA incorporates environmentally-friendly practices into our rug cleaning services. We leverage eco-friendly, non-toxic cleaning solutions that effectively tackle dirt and stains, yet are gentle on your rugs and safe for your surroundings. Choosing CSA for your rug cleaning requirements in Acworth signifies that you're not only securing pristine rugs but also supporting a sustainable environment.
Bringing the Beauty of Your Rugs to Light
Every rug is a masterpiece of rich hues and intricate patterns—a tale of artistry waiting to be unveiled. At CSA, our cleaning specialists excel in rediscovering these hidden narratives, gently removing embedded dirt to reveal the vibrant colors and elaborate designs beneath. Post-cleaning, your rug does more than simply appear cleaner—it transforms into an eye-catching focal point, adding a whole new dimension of allure to your Acworth home or business space.
Safeguarding the Longevity of Your Rugs
Each rug at CSA is treated as a unique piece of art, deserving of a tailored approach. Our cleaning process commences with a thorough inspection, allowing us to understand the specific traits of your rug and its cleaning requirements. This careful methodology enables us to use precise tools and techniques for efficient dirt and stain removal, all while preserving the integrity of the rug's delicate fibers. The result? A beautifully clean, vibrant rug that retains its quality and continues to enhance your space for years to come.
Ready to Transform Your Space?
Your satisfaction is at the heart of our mission to deliver unrivaled rug cleaning services in Acworth. Are you ready to revitalize your rugs and breathe new life into your interiors? Get in touch with us at (470) 781-4220. Let's explore how CSA can help transform your living or working spaces, creating cleaner, healthier, and more aesthetically pleasing environments. Opt for CSA—a unique blend of quality, environmental responsibility, and superior rug cleaning services in Acworth.