Keep Your Property
And Have More Free Time
And Enjoy Life
And Perfectly Clean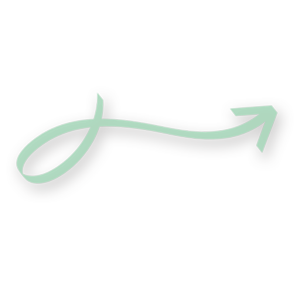 Welcome to Premier Sofa Cleaning Services in Cartersville
Step into a world of exceptional sofa cleaning services offered by CSA, now catering to the Cartersville community. Our mission surpasses the boundaries of ordinary cleaning. We aspire to rejuvenate your living or working space, accentuating its aesthetic allure and nurturing a healthier ambiance. Even with regular upkeep, sofas can become a reservoir for allergens, dust, and resilient stains over time. These impurities not only tarnish your furniture's aesthetics but can also degrade the quality of your indoor air. At CSA, we're dedicated to confronting these issues effectively. Our comprehensive and expertly managed cleaning operations aim to refresh your upholstery, enabling your furniture to truly reflect your high standards.
At CSA, furniture is viewed as more than just a piece of decor—it represents a significant investment. We're dedicated to helping you secure this investment. Regular professional cleaning, ideally conducted every six months, can notably enhance the lifespan and aesthetic beauty of your sofas. This regimen effectively repels the accumulation of dirt, dust, and allergens, contributing to a cleaner and healthier living environment. Trust in CSA as your unwavering partner in retaining the elegance and durability of your furniture.
Quality Service at Reasonable Prices
Exceptional service doesn't have to be accompanied by extravagant prices. CSA has meticulously designed its pricing to offer premium services at competitive rates, ensuring that luxury sofa cleaning services are affordable for everyone. Moreover, recognizing the importance of your time, we offer flexible scheduling and swift response times, designed to fit seamlessly into your busy routine.
Custom Cleaning Solutions for Your Unique Furniture
Every piece of furniture has its own personality and uniqueness, and CSA acknowledges this. We offer custom cleaning solutions tailored to meet the unique needs of your furniture. Our skilled technicians, equipped with advanced cleaning technology and eco-friendly products, efficiently eliminate stains and odors while maintaining your upholstery's color and fabric integrity. The safety of your family, including pets and children, remains our utmost priority during our cleaning procedures.
Start Your Journey to Cleaner Furniture with Us
If your upholstery is crying out for a deep cleaning, it's time to connect with CSA. Our dedicated customer service team is ready to answer your queries and schedule your next cleaning appointment. To experience the top-tier sofa cleaning services in Cartersville, simply give us a call at (470) 781-4220. We look forward to assisting you in transforming your space into a cleaner, healthier, and more welcoming environment.