Keep Your Property
And Have More Free Time
And Enjoy Life
And Perfectly Clean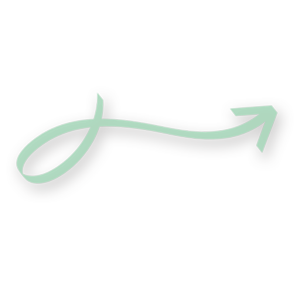 Welcome to Premier Sofa Cleaning Services in Kennesaw
Step into the realm of top-of-the-line sofa cleaning services with CSA, now serving Kennesaw. Our mission is not confined to mere cleaning; we seek to revitalize your space, enhancing its aesthetic appeal while fostering healthier surroundings. Despite regular upkeep, sofas can become repositories for allergens, dust, and persistent stains over time. These factors not only tarnish the look of your furniture but can also degrade the quality of your indoor air. At CSA, we are dedicated to combatting this issue. Our comprehensive, professionally executed cleaning procedures aim to breathe new life into your upholstery, allowing your furniture to be a true reflection of your refined style.
Furniture isn't merely an aesthetic component of your space; it represents a sizable investment. CSA acknowledges this and is committed to helping you protect this investment for years to come. Regular professional cleaning, ideally every six months, can significantly enhance the lifespan and visual appeal of your sofas. This routine maintenance helps control the buildup of grime, dust, and allergens, promoting a cleaner and healthier environment. Trust CSA as your steadfast partner in maintaining the beauty and durability of your furniture.
Quality Service within Your Reach
Top-quality service should not translate to prohibitive costs. In line with this belief, CSA has curated its pricing structure to offer superior services at competitive rates, thereby making premium sofa cleaning accessible to all. Moreover, recognizing the value of your time, we provide flexible scheduling and rapid response times to ensure our services align harmoniously with your routine.
A Customized Cleaning Approach for Every Piece
Understanding that each piece of furniture is unique in terms of fabric and design, our team at CSA excels in offering tailored cleaning solutions. Our expert technicians leverage advanced cleaning technology and eco-friendly products to effectively eliminate stains and odors while preserving the color and fabric of your upholstery. Throughout our cleaning procedures, the safety of your family, pets, and children remains our top priority.
Begin Your Cleaning Journey with Us
If your upholstery calls for a deep clean, it's time to get in touch with CSA. Our customer service team is ready and excited to answer your queries and schedule your next cleaning appointment. To avail the best sofa cleaning services in Kennesaw, simply give us a call at (470) 781-4220. We eagerly anticipate helping you transform your living or working spaces into cleaner, healthier, and more inviting environments.