Keep Your Sofas
And Get a Healthier Home
And Soft, And Colorful
And Prolong Their Lifespan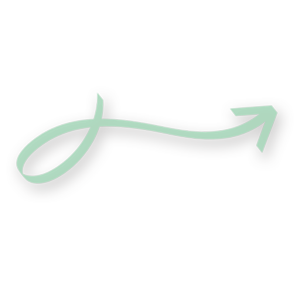 Revitalize Your Space with Upholstery Cleaning Services in Brookhaven
In any household, upholstery items, from the charming chaise lounge to the cozy family sofa, form the cornerstone of a vibrant, welcoming living space. However, over periods of use, these cherished pieces begin to harbor dust, allergens, and various forms of grime that mar their appeal and impact the overall indoor air quality. Attempting to tackle this cleaning challenge independently with home remedies or general cleaning products often proves to be a Sisyphean task. These items' fabric composition and construction require more than superficial attention, they demand an intricate, professional-grade cleaning process that reaches deep within their fibers.
At CSA, we approach upholstery cleaning from an informed and detail-oriented perspective. We are steadfast in our commitment to breathing new life into your upholstery using cutting-edge cleaning technology and refined techniques honed over years of practice. The process we have in place is not only unique but is also tailored to be gentle on the fabric yet uncompromising on grime. We begin by using industrial-grade vacuuming equipment to dislodge and remove surface contaminants. Following this, we introduce our specially developed, eco-conscious cleaning solutions that infiltrate the fabric's deeper layers, working to disintegrate the ingrained dirt particles. Once the solution has done its job, we proceed to rinse and extract the loosened dirt, resulting in upholstery that is not only deeply cleaned but also boasts a rejuvenated appearance.
Mastering the Art of Cleaning Diverse Upholstery in Brookhaven
Our service offering in Brookhaven is characterized by its versatility. We can confidently attend to an extensive array of upholstery materials, from your modern microfiber recliner to your antique silk-covered ottoman. Recognizing that each type of fabric commands a different cleaning approach, our professional team is skilled in identifying the fabric type and selecting the appropriate cleaning solution. This mindful methodology guarantees that your upholstery receives the specialized care it necessitates, restoring its beauty and extending its durability without jeopardizing its integrity.
Your Trustworthy Partner in Upholstery Cleaning
Choosing CSA for your upholstery cleaning needs translates into choosing a partner that is synonymous with quality, professionalism, and exceptional customer service. We aim to deliver services that not only refresh your upholstery but also prolong its lifespan, allowing you to enjoy your beloved pieces for years to come. Our commitment to upholding high standards of service is reflected in our approach to each cleaning project. We treat every home as if it were our own, with an emphasis on respect and meticulousness. This dedication has won us a place in the hearts of our Brookhaven clients, many of whom express their satisfaction through positive feedback and by entrusting us with repeat business.
Contact Us Today to Schedule Your Upholstery Cleaning in Brookhaven
Invite a breath of fresh air into your home by restoring the allure of your upholstery with CSA's superior cleaning services in Brookhaven. Don't let dirt, allergens, or unsightly stains overshadow the charm of your furniture. Whether it's a one-time deep cleaning or a regular maintenance service you're looking for, we're equipped to cater to your needs. Let us dazzle you with the transformation that our services can bring about. For queries or to arrange a service, call us at (470) 781-4220. We eagerly anticipate the opportunity to serve you and revitalize the appeal of your upholstery.