Keep Your Sofas
And Get a Healthier Home
And Soft, And Colorful
And Prolong Their Lifespan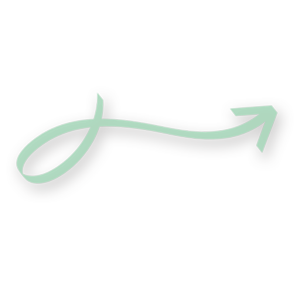 Redefine Your Home's Charm with Unparalleled Upholstery Cleaning in Cartersville
Your home in Cartersville is a sanctuary of comfort and style, where every piece of upholstered furniture contributes to the overall ambiance and creates a welcoming atmosphere. However, over time, dust, allergens, and stains can accumulate on your upholstery, diminishing its visual appeal and compromising the cleanliness of your living spaces. At CSA, we specialize in comprehensive upholstery cleaning services that are designed to revitalize your furniture, elevating the comfort and style of your home.
Our mission is to transform your living spaces into a haven of cleanliness and rejuvenation. We understand the importance of a clean and healthy home environment, and we are dedicated to delivering exceptional cleaning solutions tailored to your specific needs.
At CSA, we pride ourselves on our expertise and commitment to achieving superior results. Our highly skilled technicians utilize advanced upholstery cleaning techniques and state-of-the-art equipment to ensure your furniture receives the care it deserves.
Our process begins with a thorough inspection of your upholstery, taking into account factors such as fabric type, colorfastness, and any specific cleaning requirements. This detailed assessment allows us to tailor our approach and select the most effective cleaning methods for your specific upholstery.
We use specially formulated cleaning solutions that are gentle on the fabric yet powerful enough to penetrate deep into the fibers, effectively removing dirt, stains, and odors. Through a combination of meticulous cleaning techniques and targeted agitation, we restore the beauty and freshness of your upholstery, leaving it looking revitalized and rejuvenated.
Addressing Cartersville's Unique Upholstery Cleaning Needs
Cartersville is a diverse community with a wide range of upholstery materials and styles, and we understand the importance of customizing our services to meet your unique needs. Whether you have a luxurious velvet sofa, a timeless leather armchair, or a cozy microfiber sectional, our experienced team has the knowledge and expertise to handle them all.
We recognize that different upholstery materials require specific care and attention. Our technicians are trained to identify the characteristics of each fabric type and utilize the appropriate cleaning techniques to achieve optimal results. From delicate fibers to durable materials, we employ specialized methods and tailor-made solutions to restore the beauty, comfort, and integrity of your upholstery.
CSA: Your Trusted Partner in Upholstery Cleaning
When you choose CSA for your upholstery cleaning needs in Cartersville, you can trust that you are partnering with a company that is dedicated to providing exceptional service and exceeding customer expectations. We prioritize quality, professionalism, and customer satisfaction in every aspect of our work.
Our team of friendly and knowledgeable technicians is committed to delivering outstanding results and ensuring your complete satisfaction. We understand the importance of trust when inviting professionals into your home, and we take that responsibility seriously. That's why we conduct thorough background checks on all our employees and provide them with ongoing training to ensure they have the skills and expertise to deliver exceptional service.
Experience Unmatched Upholstery Cleaning Services in Cartersville
Ready to rediscover the beauty of your furniture? Contact CSA today to experience our unmatched upholstery cleaning services in Cartersville. Whether your upholstery needs a deep revitalizing clean or regular maintenance, our team is here to assist you.
We understand that your furniture holds both sentimental and functional value, and we treat it with the utmost care and respect. Our eco-friendly cleaning solutions are safe for your family and pets, providing you with peace of mind.
Don't let dirt, stains, or odors compromise the beauty and comfort of your upholstered furniture. Trust our skilled technicians to restore its allure, leaving you with furniture that looks and feels rejuvenated. Call us at (470) 781-4220 to schedule an appointment or inquire about our services. Let us transform your home and provide you with upholstery that showcases the true charm of your living spaces.