Keep Your Sofas
And Get a Healthier Home
And Soft, And Colorful
And Prolong Their Lifespan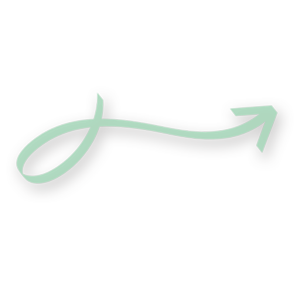 Revive Your Home's Appeal with Outstanding Upholstery Cleaning in Lawrenceville
Every upholstered item, from your cherished reading chair to the much-loved family sofa, adds a certain aesthetic and comfort to your home. However, with constant usage, these pieces can accumulate dust, allergens, and a range of stains. These detriments not only tarnish the appearance of your furniture but can also have an adverse effect on the overall indoor air quality. Home cleaning methods and over-the-counter products often lack the potency to reach the embedded dirt within the fabric. This is where professional cleaning services like CSA make a difference, providing deep, thorough cleaning to rejuvenate your upholstery.
At CSA, our passion lies in restoring your upholstery to its former glory using modern cleaning methods, top-tier equipment, and a thoughtful approach. Our cleaning regimen, which is rigorous against dirt but kind to your upholstery material, starts with a thorough vacuuming to remove surface dust and debris. Following this, we apply our specially formulated, environmentally conscious cleaning solutions that permeate deep into the fabric layers, efficiently dissolving ingrained dirt and grime particles. Once the cleaning solution has completed its task, we proceed to rinse and extract the dirt, unveiling upholstery that's deeply cleansed and aesthetically pleasing.
Catering to Lawrenceville's Wide-ranging Upholstery Cleaning Needs
CSA's upholstery cleaning services in Lawrenceville are meticulously designed to meet the demands of a diverse range of upholstery materials. From your suede lounge chair to a damask chaise or a linen settee, our expert cleaning team has the necessary skills and experience to address them all. We recognize that each fabric has unique cleaning needs. Accordingly, our team is trained to accurately determine the fabric type and select the most effective cleaning approach. This method of providing tailored care ensures that your upholstered items receive the attention they require, resulting in restored vibrancy, durability, and color while enhancing their overall appeal.
CSA: Your Reliable Ally in Upholstery Cleaning
When you choose CSA for your upholstery cleaning needs, you're partnering with a service provider that values quality, professionalism, and exceptional customer service above all else. Our goal extends beyond just revitalizing your upholstery; we aim to contribute to its longevity, letting you derive pleasure from your favored furniture items for many more years. This unwavering commitment to service excellence is evident in the way we manage every cleaning project, treating every home we serve with the utmost respect and stringent standards of care. Our relentless focus on ensuring customer satisfaction has helped us earn a trusted position in the Lawrenceville community, as demonstrated by the consistently positive feedback and repeat business we receive.
Discover Exceptional Upholstery Cleaning Services in Lawrenceville Today
Rediscover the allure of your upholstered furniture with CSA's unparalleled upholstery cleaning services in Lawrenceville. Don't let dust, allergens, or stubborn stains diminish the comfort and beauty of your furniture once provided. Whether you're seeking a comprehensive deep cleaning service or regular maintenance cleanings, we stand prepared to meet your needs with an unwavering dedication to professionalism. Experience the remarkable transformation our services can bring to your home. For inquiries or to schedule a service appointment, please reach out to us at (470) 781-4220. We eagerly anticipate the opportunity to surpass your expectations and help restore the pristine beauty of your upholstery.