Keep Your Property
And Have More Free Time
And Enjoy Life
And Perfectly Clean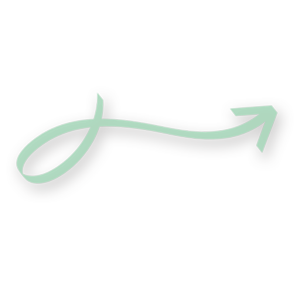 Reliable Allies in the Fight Against Water Damage Restoration in Acworth
Water damage, unfortunately, is a familiar adversary in Acworth, sprouting from a multitude of sources such as severe storms or unexpected home mishaps. The repercussions can snowball rapidly, undermining the structural safety of buildings, inflicting harm on valued possessions, and fostering a haven for dangerous mold growth. Amid such adversity, CSA stands firm, offering top-tier water damage restoration services, serving as a lifeline for the local community.
Homeowners might question the need for professional help when water damage strikes. It's crucial to understand that, if mishandled or ignored, water damage can seep deep into a property's framework, threatening its structural integrity. While DIY methods might appear appealing initially, they often fall short in delivering a comprehensive resolution. In contrast, CSA's expert team, furnished with cutting-edge tools and a wealth of experience serving Acworth, ensures your home is restored meticulously and effectively.
The Distinct CSA Philosophy: Uniting Quality with Compassion
At CSA, our vision extends beyond the mere restoration of physical structures; we aim to restore equilibrium and peace of mind. Acknowledging that the fallout from water damage includes not just physical harm but also emotional strain, our dedicated team strives to mitigate disruption to your daily life, all while delivering exceptional restoration services. This unique synthesis of top-quality service and a caring approach has enabled us to carve out strong relationships within the Acworth community, solidifying CSA as a top choice for water damage restoration.
The Comprehensive CSA Approach to Water Damage Restoration
CSA's recovery journey from water damage is steeped in thorough assessment, scientific accuracy, and meticulous attention to detail. Our process kicks off with an in-depth evaluation, offering us a comprehensive understanding of the damage extent and paving the way for a bespoke action plan. Post-assessment, we employ state-of-the-art technology for water extraction and drying. Rigorous dehumidification follows, designed to eradicate any lingering moisture, a potential breeding ground for mold. Additionally, we make sure to sanitize and clean the affected areas carefully, treating your belongings with the respect they deserve. The final stage involves restoration work, targeted at returning your home to its original state, if not better.
Reach Out to CSA for Water Damage Restoration in Acworth
Should water damage shatter your sense of normalcy, bear in mind that prompt, professional help is merely a phone call away. CSA stands prepared to support you, offering comprehensive solutions to restore both your property and peace of mind. Dial us at (470) 781-4220 for an immediate response and unrivaled service. When you're in need of a trusted partner for water damage restoration in Acworth, look no further than CSA. Let us journey through this challenging period together, turning a daunting situation into a triumphant story of recovery and resilience.