Keep Your Property
And Have More Free Time
And Enjoy Life
And Perfectly Clean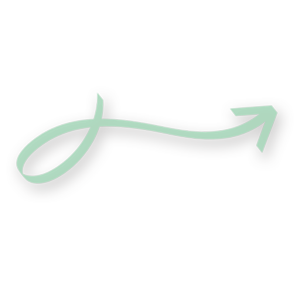 Pioneering Water Damage Restoration in Canton
In Canton, water damage can be a frequent unwelcome visitor, spurred by diverse sources such as inclement weather or unexpected household issues. The fallout can balloon swiftly, compromising the structural durability of buildings, causing havoc on cherished belongings, and setting the stage for hazardous mold proliferation. Amid these trials, CSA stands as a trusted ally, offering top-drawer water damage restoration services to the local community.
In the wake of water damage, homeowners often grapple with the need for professional intervention. It's important to realize that if mismanaged or neglected, water damage can infiltrate a property's foundational elements, jeopardizing its structural integrity. While DIY remedies may seem attractive at first glance, they typically lack the holistic perspective necessary for a comprehensive solution. CSA's seasoned team, armed with the latest tools and extensive experience serving Canton, ensures your property gets a thorough and effective restoration.
The Heart of CSA: Harmonizing Quality and Care
At CSA, our ambition extends beyond the confines of physical restoration; we aim to restore balance and peace of mind. We recognize that water damage impacts stretch beyond physical destruction, often stirring up emotional upheaval. Our committed team, therefore, focuses not only on the proficient restoration of your property but also on minimizing disruptions to your daily life. This blend of superior service and heartfelt empathy has cemented our reputation within the Canton community, making CSA a preferred choice for water damage restoration.
A Close Look at CSA's Approach to Water Damage Restoration
CSA's approach to water damage restoration hinges on comprehensive evaluation, scientific precision, and rigorous execution. Our process commences with a detailed examination to fully comprehend the damage extent and to craft a custom action plan. After assessment, we pivot to water extraction and drying, employing advanced technology for maximum effectiveness. We then proceed with thorough dehumidification to eliminate any residual moisture, a potential instigator for mold growth. Additionally, we carefully clean and sanitize the affected areas, treating your possessions with the consideration they deserve. The culmination of our process is the restoration work, with the goal of returning your home to its original state, if not better.
Connect with CSA for Water Damage Restoration in Canton
When water damage throws your life off balance, remember that professional help is just a call away. CSA is ready to extend a helping hand, offering comprehensive solutions for your property's restoration and peace of mind. Reach us at (470) 781-4220 for an immediate response and unmatched service. When you need a reliable partner for water damage restoration in Canton, CSA is your go-to resource. Together, let's navigate this challenging period, transforming a trying situation into a tale of recovery and fortitude.