Keep Your Property
And Have More Free Time
And Enjoy Life
And Perfectly Clean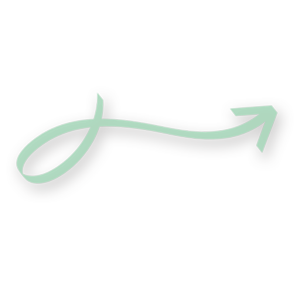 Superior Water Damage Restoration in Mableton
In Mableton, water damage is an ever-present threat, resulting from various factors, such as severe weather or unanticipated domestic incidents. The ensuing effects can proliferate swiftly, endangering buildings' structural integrity, damaging cherished possessions, and creating a fertile ground for potentially harmful mold growth. Amid such adversity, CSA provides a dependable shield, offering top-tier water damage restoration services to the local community.
Post water damage, homeowners might wonder about the importance of professional intervention. It's vital to recognize that if improperly managed or neglected, water damage can compromise a property's foundational structure, threatening its stability. While DIY measures may initially seem appealing, they often fail to provide a comprehensive, long-lasting resolution. In contrast, CSA's proficient team, armed with advanced tools and rich experience serving Mableton, ensures your property is effectively and thoroughly restored.
Beyond Restoration: CSA's Commitment to Your Well-being
At CSA, our mission extends beyond mere property restoration; we strive to restore normalcy and peace of mind. We understand that the fallout of water damage transcends physical destruction, often causing emotional upheaval. Our committed team is focused not only on delivering exemplary restoration services but also on alleviating disruption to your daily routines. This blend of high-quality service and empathetic understanding has garnered us enduring connections within the Mableton community, solidifying CSA's position as a preferred choice for water damage restoration.
A Glimpse into CSA's Water Damage Restoration Methodology
CSA's approach to water damage restoration is built upon rigorous assessment, scientific exactitude, and meticulous execution. Our process commences with a thorough appraisal to understand the breadth of the damage and construct a tailored recovery plan. Post-assessment, we employ cutting-edge technology for effective water extraction and drying. This is followed by robust dehumidification to eliminate any residual moisture, which could provoke mold growth. We also undertake comprehensive cleaning and sanitization of the affected areas, handling your possessions with utmost care. The final phase involves restoration work, purposed to return your home to its original condition, if not better.
CSA's Water Damage Restoration in Mableton: Just a Call Away
If water damage disrupts your life, remember that prompt, professional help is within your reach. CSA is ready to help you regain control and restore your peace of mind. Contact us at (470) 781-4220 for immediate assistance and exceptional service. If you're seeking a reliable partner for water damage restoration in Mableton, consider CSA your first point of contact. Let's navigate this challenging period together, transforming a stressful situation into a story of restoration and resilience.