Keep Your Windows
And Have More Free Time
And Bring More Light Into Your Rooms
And Brighten up Your Home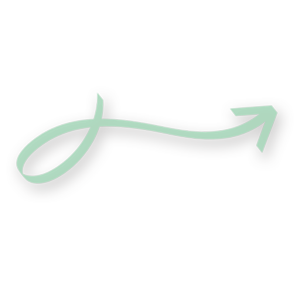 Rediscover the Brilliance of Your Space with Window Cleaning in Mableton
The entrancing city of Mableton now hosts CSA, a window cleaning service that intends to redefine traditional norms. To us, windows are more than mere architectural elements – they form crucial gateways linking your internal domain to the dynamic world outside. We endeavor to solidify this link with our superior window cleaning services. By delivering perfectly clean windows, we invite a cascade of natural sunlight that revitalizes your living and working spaces. Regardless of whether you own a quaint residence or a modern commercial building in Mableton, our window cleaning services aim to enhance each property's inherent beauty.
At CSA, our pursuit of excellence is relentless. This commitment is mirrored in our professional window cleaning team's efforts. Utilizing state-of-the-art cleaning equipment and superior-grade cleaning solutions, they diligently clean every aspect of your windows – from panes to frames, sills to screens, and even skylights. The result is not merely a clean window but a gleaming portal that augments your property's aesthetics while fostering a lively and invigorating ambiance inside.
Harmony with Nature: CSA's Sustainable Approach to Window Cleaning
CSA steadfastly supports environmental preservation and sustainability, a commitment that is evident in our window cleaning practices. We use only eco-friendly, biodegradable cleaning agents that treat your windows gently and respect the planet. Despite their mild formulation, these green cleaning solutions powerfully combat stubborn dirt and smears, ensuring spotless windows. By choosing CSA, you contribute to a greener, healthier future while enjoying a cleaner, brighter space.
Trust and Dependability: Pillars of CSA's Professional Conduct
Inviting a service team into your property signifies a considerable degree of trust. At CSA, we understand this and strive to uphold this trust through unyielding professionalism and integrity. Our quotes are transparent, comprehensive, and devoid of any surprise costs. Furthermore, our team members are fully insured, have undergone intensive training, and comply with stringent safety regulations relevant to window cleaning. Expect timeliness, professionalism, and utmost respect for your property when engaging our services.
Embrace the CSA Effect in Mableton
Experience the transformative effect of CSA's superior window cleaning services in Mableton. If your windows are ready for a professional revamp, we are prepared to assist. Reach out to our friendly team at (470) 781-4220 for any queries, or additional information, or to book your service appointment. Discover how our exceptional window cleaning services can significantly uplift your property's aesthetic appeal and create a more welcoming and energized atmosphere. Choose CSA, and prepare for a brighter view of the world through your immaculately cleaned windows.