Keep Your Windows
And Have More Free Time
And Bring More Light Into Your Rooms
And Brighten up Your Home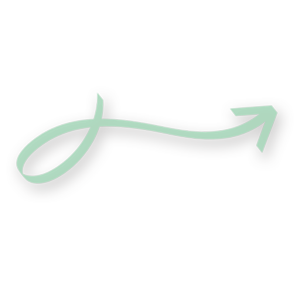 Revel in the Clarity with Our Superior Window Cleaning in Suwanee
As the devoted CSA team operating in Suwanee, we approach to window cleaning with an understanding that goes beyond the mere removal of dirt and grime. We see windows as your portal to the world, a crucial connection that merges your indoor environment with the mesmerizing vistas of the outdoors. With our exemplary window cleaning services, we aim to fortify this connection by providing impeccably clean windows that allow an uninterrupted flow of natural light. Suwanee's architectural landscape, a delightful mixture of residential charm and business elegance, gives us the platform to display our expertise. We strive to illuminate each property's distinct character through our top-tier window cleaning services.
The pursuit of excellence forms the cornerstone of CSA's guiding principles. Our team of window cleaning professionals stands testimony to this commitment. Armed with state-of-the-art cleaning equipment and high-grade cleaning solutions, they endeavor to make every aspect of your windows – be it the panes, frames, sills, screens, or even skylights – shine with a brilliance that's unmatched. The effect is transformative – clear, sparkling windows that elevate your property's curb appeal and infuse your interior spaces with a cheerful, welcoming ambiance.
Harmonizing with Nature: CSA's Eco-Friendly Approach
In our unwavering commitment to environmental preservation, we at CSA make conscious choices that reflect this ethos in our window cleaning services. We use only eco-friendly, biodegradable cleaning products that are as gentle on the environment as they are on your windows. Despite their mild nature, these cleaning agents do a remarkable job of leaving your windows spotless, proving that professional cleaning need not be at odds with ecological responsibility. By choosing CSA, you're advocating for a cleaner and healthier living or working space, and promoting a more sustainable world.
Cultivating Trust: CSA's Devotion to Transparency and Professionalism
Inviting a service team into your home or office requires a foundation of trust. At CSA, we strive to foster and maintain this trust by adopting a transparent and professional approach in all our dealings. Our quotations are comprehensive and devoid of hidden charges or unexpected costs. Further, our team members are fully insured, thoroughly trained, and rigorously adhere to all safety standards associated with window cleaning. They are punctual, present themselves professionally, and respect your space, ensuring a hassle-free, pleasant experience.
Experience the CSA Phenomenon in Suwanee
We eagerly invite you to experience the unique CSA phenomenon in Suwanee. If you think your windows could do with a professional uplift, reach out to us without hesitation. Our helpful team awaits your call at (470) 781-4220 to address your queries, provide additional information, and schedule your service appointment. Let us show you how our extraordinary window cleaning services can dramatically enhance the aesthetic allure of your property while creating a warmer, brighter indoor environment. With CSA, your windows become a clear canvas, reflecting the world in all its brilliance.