Keep Your Carpets
And Get a Healthier Home
And Soft, And Colorful
And Prolong Their Lifespan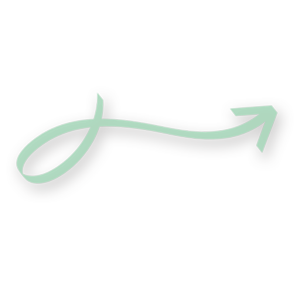 Revitalize Your Carpets with Expert Cleaning Services in Duluth
Carpets are integral elements of your spaces, offering warmth, comfort, and style. However, they also have a tendency to accumulate a myriad of pollutants, from dust and allergens to deeply ingrained dirt particles, which not only dampen their aesthetic charm but can also potentially compromise your indoor air quality. At CSA, we specialize in tackling these unseen contaminants, and restoring your carpets to their original state of cleanliness and beauty. Leveraging our team's expertise, advanced cleaning methodologies, and eco-conscious products, we don't just clean your carpets – we transform them, ultimately contributing to a healthier, brighter indoor environment for you to enjoy.
Our approach to carpet cleaning extends far beyond superficial treatment. We believe in going the extra mile, venturing into the depths of your carpets to dislodge and remove stubborn pollutants that ordinary cleaning techniques might fail to address. To achieve this, we utilize the power of hot water extraction methods, proven for their effectiveness in purging deeply embedded debris and restoring the true hue and texture of your carpets. The cleaning process is then completed with the application of a specialized carpet protectant, designed to bolster your carpet's resistance against future spills, stains, and wear, thereby enhancing its longevity.
The Essence of CSA: Our Unique Strengths
Proficient Professionals: At the core of our services is a team of experienced and dedicated professionals, well-equipped with the knowledge and skills necessary to handle a diverse array of carpet cleaning challenges. Whether your carpet cleaning needs are simple or complex, we have the competence to deliver the best possible outcomes.
Cutting-Edge Machinery: In our mission to deliver unmatched carpet cleaning results, we make use of the latest and most effective carpet cleaning machinery. This investment in technology enables us to provide efficient and superior cleaning solutions.
Commitment to Sustainability: We believe that a clean space should not come at the expense of the environment. Our selection of cleaning products is based on their eco-friendly and non-toxic properties, ensuring that our services are safe for your household and environmentally responsible.
Customer-Centric Approach: Our commitment to exceptional customer service is the guiding principle behind our operations. We are dedicated to not only meeting but exceeding your expectations, ensuring that every interaction with us is a positive and satisfying experience.
Excellence in Action: Our Promise of Outstanding Service
At CSA, we make it our mission to provide exceptional carpet cleaning services in Duluth. Our client-focused approach allows us to tailor our services to your specific needs and preferences, delivering personalized solutions that ensure your satisfaction. Regardless of the size or scope of the task, we approach every project with the same high standards of quality and professionalism. We greatly value the trust you place in our services, and we strive to continually earn that trust through our commitment to reliability, efficiency, and excellence.
Ignite the Transformation of Your Carpets Today
If you're ready to restore the allure of your carpets and elevate the ambiance of your home or office, reach out to us at (470) 781-4220 to schedule your professional carpet cleaning service. With CSA, you can look forward to superior cleaning results, enhanced indoor air quality, and a seamless customer service experience that puts your needs first. We're not just in the business of cleaning carpets; we're in the business of improving your living and working spaces.