Keep Your Carpets
And Get a Healthier Home
And Soft, And Colorful
And Prolong Their Lifespan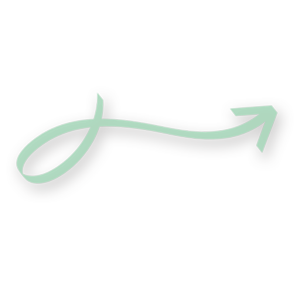 Experience the Renewal of Your Carpets in Lawrenceville
Carpets offer more than just aesthetic charm and comfort to your spaces. They also inadvertently host a myriad of invisible pollutants, such as dust, allergens, and deeply embedded dirt particles. These contaminants, while largely unseen, can subtly impact the allure of your carpets and may even compromise your indoor air quality over time. This is where CSA comes in. We're dedicated to transforming the carpet cleaning landscape with our professional team, state-of-the-art cleaning methodologies, and eco-friendly cleaning products. Our goal is not just to clean your carpets, but to breathe new life into them, reviving their original splendor and fostering a healthier, brighter indoor environment.
Our philosophy at CSA is rooted in an all-encompassing carpet cleaning approach that goes beyond mere superficial treatment. We venture deep into your carpets, targeting persistent pollutants that conventional cleaning techniques can't reach. To do this, we harness the proven efficiency of hot water extraction techniques. These methods allow us to eradicate deeply embedded debris effectively, reinstating the original color and texture of your carpets. Following the deep clean, we apply a specially formulated carpet protectant that not only fortifies your carpet's resistance against future stains and wear but also improves its longevity.
The Mark of CSA: Our Unique Assets and Offerings
Expert Team: Our team comprises seasoned professionals who bring an unmatched level of expertise and dedication to the carpet cleaning arena. Their experience and knowledge ensure that we're equipped to handle a wide array of carpet cleaning challenges, delivering optimal results regardless of the task at hand.
Innovative Tools: Our commitment to providing superior carpet cleaning services is backed by our investment in the latest carpet cleaning technology. This cutting-edge machinery allows us to deliver exceptional cleaning outcomes consistently.
Green Consciousness: We believe that cleanliness shouldn't come at the cost of the environment. Accordingly, we have made a conscious decision to use cleaning products that are eco-friendly and non-toxic, safeguarding both your home and the environment.
Exceptional Customer Service: At the heart of our operations is an unwavering dedication to customer satisfaction. We strive to surpass your expectations at every stage of the process, delivering a service experience that is as remarkable as the cleaning results we achieve.
Setting the Bar High: Our Commitment to Quality and Client Satisfaction
CSA is resolute in our mission to deliver exceptional carpet cleaning services in Lawrenceville. Our approach is centered on understanding your needs and preferences, allowing us to customize our services accordingly. We approach every project, whether large or small, with the same commitment to quality and professionalism. By continually upholding the trust you place in our services, we aim to deliver a reliable, efficient, and high-quality service that consistently meets and surpasses your expectations.
Embark on Your Carpet Revival Journey Today
If you're ready to experience the renewal of your carpets and enhance the ambiance of your home or office, don't hesitate to contact us at (470) 781-4220 to schedule your professional carpet cleaning service. With CSA, you can expect remarkable cleaning results, improved indoor air quality, and a personalized customer service experience that is designed to meet your specific needs. We're not just about cleaning carpets; we're about transforming your spaces into healthier, more vibrant environments.