Keep Your Property
And Have More Free Time
And Enjoy Life
And Perfectly Clean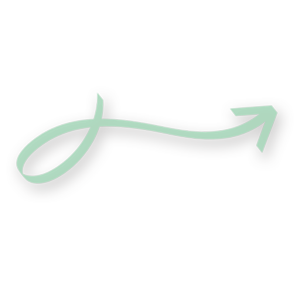 Elevate Cleanliness Standards in Acworth: Experience a New Dawn of Pristine Environments
In the lively heart of Acworth, CSA's remarkable deep cleaning services strive to redefine what clean truly means. We're not satisfied with surface-level tidying; instead, we target those overlooked areas typically bypassed in standard cleanings. Equipped with cutting-edge cleaning technology and a keen eye for detail, we orchestrate an environment that surpasses average standards of cleanliness. The outcome is an area that's not just visibly immaculate but also emanates an inviting freshness that cultivates tranquility and well-being.
At CSA, our mantra is simple: cleanliness is health. We provide extensive sanitation processes that envelop your entire space, paying special attention to high-traffic areas that can become breeding grounds for germs. Selecting CSA as your deep cleaning provider is a commitment to a healthier Acworth. Our objective is to guarantee that your environment is not only pleasing to the eye but also actively supports your overall health and wellness.
CSA's Bespoke Deep Cleaning Services for Acworth
Acknowledging the distinctiveness of each location in Acworth, CSA's deep cleaning services are meticulously crafted to fit your specific needs. Be it a busy office, a peaceful home, or a bustling commercial outlet, our expert team adapts its strategy to exceed your expectations. We do more than simply accommodate your schedule; we strive to grasp your lifestyle, your space's particular needs, and your expectations, culminating in a deep cleaning service that truly resonates.
Spearheading the Green Cleaning Crusade in Acworth with CSA
While we tirelessly pursue unrivaled cleanliness, CSA remains steadfast in its commitment to the environment. Our cleaning practices involve eco-friendly strategies, utilizing non-toxic, biodegradable cleaning substances that clean effectively without harming our ecosystem. By choosing CSA, you're making a conscious decision for a greener Acworth and supporting a cleaning service that doesn't compromise on sustainability.
Usher in a New Era of Cleanliness in Acworth with CSA
Indulge in all that Acworth has to offer while CSA tends to your cleaning needs. Our devoted team of professionals is ready to assist you at the drop of a hat. Connect with us at (470) 781-4220 to know more about our specialized deep cleaning services or to book a cleaning session. Experience the peace of mind and sheer satisfaction that stems from knowing your space is in the hands of CSA's exceptional deep cleaning services.