Keep Your Property
And Have More Free Time
And Enjoy Life
And Perfectly Clean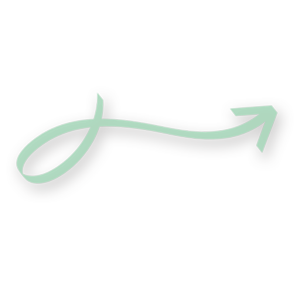 Revel in Unprecedented Cleanliness in Alpharetta: Your Oasis of Purity Awaits
Amidst the vibrant hustle of Alpharetta, CSA stands as a beacon of exceptional deep cleaning services. We go beyond routine cleaning to tackle hidden corners often neglected in regular clean-ups. Using advanced cleaning tools and an unwavering commitment to meticulousness, we craft an atmosphere that transcends the ordinary level of cleanliness. We create a space that is visibly clean, radiates a refreshing ambiance, and fosters a sense of calm conducive to overall well-being.
At CSA, we equate cleanliness with health. We conduct exhaustive sanitation procedures covering every inch of your space, with particular attention to high-touch areas where germs tend to multiply. Choosing CSA as your deep cleaning partner is a pledge to a healthier Alpharetta. We endeavor to ensure your surroundings aren't merely aesthetically pleasing but are a major contributor to your overall health and well-being.
CSA's Tailor-Made Deep Cleaning Solutions for Alpharetta
CSA acknowledges the unique nature of each space in Alpharetta by providing deep cleaning services customized to match your individual needs. Whether your premises is a high-footfall office, a serene home, or a lively commercial establishment, our team adjusts its approach to offer you an unmatched cleaning service. We don't just fit into your schedule; we go the extra mile to understand your lifestyle, your space's specific requirements, and your expectations, delivering a deep cleaning service that hits the mark every time.
Paving the Way for Eco-Friendly Deep Cleaning in Alpharetta with CSA
Even in our persistent quest for absolute cleanliness, CSA doesn't lose sight of its commitment to environmental preservation. Our cleaning processes incorporate eco-conscious practices, using non-toxic, biodegradable cleaning solutions that clean effectively without damaging our planet. When you opt for CSA's services, you're not just selecting an outstanding cleaning service, but also making a responsible choice for a greener Alpharetta.
Step into a Revitalized Atmosphere in Alpharetta with CSA
Relish the exciting lifestyle Alpharetta offers while CSA takes over your cleaning responsibilities. Our dedicated team of cleaning professionals is on standby, reachable at (470) 781-4220. To discover more about our specialized deep cleaning services or to book a session, reach out to us. Enjoy the peace of mind that comes from a deep-cleaned space with CSA's unparalleled deep-cleaning services.