Keep Your Property
And Have More Free Time
And Enjoy Life
And Perfectly Clean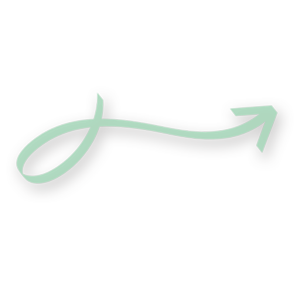 Unleashing a New Dimension of Cleanliness in Norcross
In the vibrant cityscape of Norcross, CSA is a beacon of superior deep cleaning services. Our services transcend beyond surface cleaning, reaching those unnoticed corners where dirt often lurks. With state-of-the-art cleaning technology and an eagle eye for detail, we ensure your spaces don't just look clean but feel refreshingly clean too. Our aim is to create an environment that visually delights and fosters a sense of rejuvenating purity.
At CSA, we view cleanliness not merely as an aesthetic need but as an essential health factor. Our deep cleaning services go above and beyond to sanitize every possible area, especially high-touch surfaces that are prone to germ build-up. With CSA, you are signing up for a healthier Norcross, one clean space at a time. Feel confident in knowing that your environment is thoroughly sanitized, promoting a healthier life for you and your loved ones.
CSA: Crafting Customized Deep Cleaning Services for Norcross
Recognizing the distinctive character of Norcross, CSA offers deep cleaning services tailored to meet your specific needs. Whether it's a bustling office, a serene home, or a dynamic commercial property, our services are adaptable to any challenge. More than providing flexible scheduling, we strive to understand your lifestyle and your space's unique needs, along with your expectations. In doing so, we ensure a smooth and satisfying cleaning experience that integrates seamlessly into your routine.
Embracing Environmental Responsibility: CSA's Eco-friendly Deep Cleaning
While tirelessly working towards creating cleaner spaces, CSA remains committed to environmental sustainability. Our eco-conscious cleaning practices employ non-toxic and biodegradable cleaning supplies, ensuring efficient cleaning while mitigating environmental impact. When you choose CSA, you're not just selecting a top-tier cleaning service, but also making a responsible choice for the environment of Norcross.
Usher in a New Standard of Cleanliness in Norcross with CSA
Immerse yourself in the lively Norcross experience, knowing that CSA has your cleaning needs covered. Our team of dedicated professionals is ready to serve you, reachable at the dial of a number. Connect with us at (470) 781-4220 for more information on our unique deep cleaning services or to schedule a cleaning session. Experience an elevation in your standard of cleanliness, and the ensuing peace of mind, with CSA's impeccable deep cleaning services.