Keep Your Property
And Have More Free Time
And Enjoy Life
And Perfectly Clean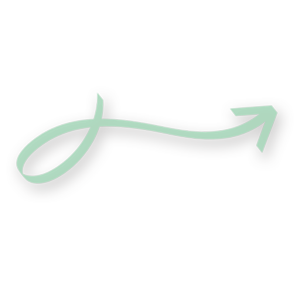 Rejuvenate Your Roswell Spaces: Dive Deep into Unrivalled Cleanliness
Nestled in the energetic surroundings of Roswell, CSA's superior deep cleaning services redefine the standards of cleanliness. Our approach not only covers the usual tidying tasks but also targets those hidden areas often missed in regular cleaning. Armed with the latest cleaning equipment and a relentless focus on detail, we ensure an environment that goes beyond typical cleanliness. We cultivate an atmosphere that is visibly clean, exudes freshness, and provides a sense of comfort that promotes peace and well-being.
At CSA, we believe that cleanliness is an integral part of a healthy lifestyle. We undertake exhaustive sanitization of every nook and cranny, with a special focus on high-contact areas that are typically germ hotspots. Choosing CSA for your deep cleaning needs is a commitment to a healthier Roswell, one spotlessly clean space at a time. Rest assured that your environment isn't merely clean but is a space that actively promotes your overall health and wellness.
CSA's Customized Deep Cleaning Services for Roswell
Understanding that every space in Roswell has its distinct character, CSA's deep cleaning services are tailored to suit your unique needs. Whether you own a bustling office, a serene home, or a lively commercial outlet, our cleaning services adapt to tackle your challenges. Our adaptability extends beyond accommodating your schedule; we strive to understand your lifestyle, your space's distinct needs, and your expectations, delivering a deep cleaning service that is as seamless as it is satisfying.
Leading the Green Cleaning Movement in Roswell with CSA
As we relentlessly strive for unparalleled cleanliness, CSA remains steadfast in its commitment to preserving the environment. Our cleaning procedures incorporate eco-friendly measures, using non-toxic and biodegradable cleaning agents that are as effective as they are gentle on our planet. Opting for CSA's services means more than choosing an excellent cleaning service; it means making a conscious decision for a greener Roswell.
Discover a Fresh Outlook on Cleanliness in Roswell with CSA
Immerse yourself in the vibrant lifestyle that Roswell has to offer while CSA handles your cleaning requirements. Our team of devoted professionals is ready to assist you, just a call away. Contact us at (470) 781-4220 to learn more about our deep cleaning services or to arrange a session. Savor the sense of peace and satisfaction that arises from knowing your space is immaculately clean with CSA's unmatched deep cleaning services.