Keep Your Property
And Have More Free Time
And Enjoy Life
And Perfectly Clean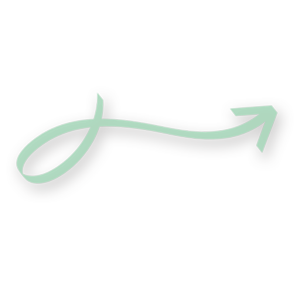 Achieve Impeccable Cleanliness in Smyrna: Your Gateway to a Healthier Living Space
As the thriving city of Smyrna enjoys its dynamic blend of classic southern charm and modern vitality, CSA complements its growth by delivering superior deep cleaning services. We aim to redefine cleanliness standards by penetrating beyond mere surfaces, reaching into the often-ignored corners and layers of your space. Through our combination of cutting-edge cleaning technology and meticulous detailing, we achieve a level of cleanliness that not only manifests as visually pleasing but also radiates a sense of purity and freshness that enhances your overall living experience.
Understanding the unique character of each space in Smyrna, CSA customizes its deep cleaning services to align perfectly with your specific needs. Whether your space is a lively commercial entity, a peaceful home, or a bustling office, we meet your unique cleaning demands with skill and flexibility. More than just flexible scheduling, we strive to comprehend your lifestyle, your space's needs, and your expectations from a deep cleaning service. This allows us to deliver a seamless cleaning experience that harmoniously blends with your routine, causing minimal disruption and promising maximum satisfaction.
Health-First Philosophy: The Heart of CSA's Deep Cleaning
In a world where health is increasingly a top priority, CSA's deep cleaning services go beyond aesthetics to prioritize the health and safety of your environment. We meticulously sanitize every nook and corner, with a heightened focus on high-contact areas often riddled with germs. Our commitment to fostering a healthier Smyrna is unshakeable. We are driven to transform your living or working space into a sanctuary of cleanliness, promoting not only physical well-being but also contributing positively to mental health.
CSA's Contribution to a Greener Smyrna through Deep Cleaning
In our quest to deliver exceptional cleaning services, CSA remains steadfast in its commitment to the environment. Our eco-friendly cleaning practices reflect our dedication to a greener Smyrna. The cleaning supplies we use are non-toxic and biodegradable, ensuring that our high-standard deep cleaning process leaves a positive impact on your space and a minimal footprint on our planet. When you opt for CSA's services, you're making a choice that celebrates cleanliness while honoring environmental responsibility.
Embrace Unmatched Cleanliness in Smyrna with CSA
Smyrna, CSA is here to shoulder your cleaning concerns, allowing you to make the most of the vibrant life this city has to offer. Our team of experienced professionals is always at your service, just a call away. Contact us at (470) 781-4220 for more information about our unique services or to schedule a deep cleaning session. Join us in our journey towards a cleaner, healthier, and more beautiful Smyrna with CSA's top-notch deep cleaning services.