Keep Your Property
And Have More Free Time
And Enjoy Life
And Perfectly Clean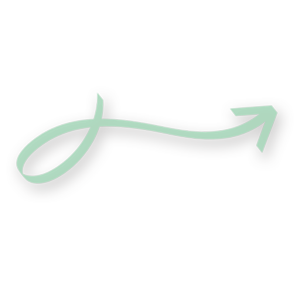 Experience Pristine Cleanliness in Suwanee
Within the dynamic environment of Suwanee, CSA stands out with its extraordinary deep cleaning services. Our approach delves deeper than a simple surface clean, pinpointing those hidden recesses where dust and grime are often overlooked. By deploying cutting-edge cleaning technology and maintaining uncompromising attention to detail, we curate an environment that not only looks clean but radiates a sense of freshness. Our aim is to inspire comfort, health, and tranquility through deep cleanliness that touches every corner of your space.
CSA intertwines the essence of cleanliness and health in our deep cleaning philosophy. We take it upon ourselves to sanitize every corner of your space, with special emphasis on those high-contact surfaces where germs frequently thrive. Entrusting CSA with your cleaning requirements translates to a commitment towards a healthier Suwanee, one pristine space at a time. Feel confident in knowing that your environment is not just clean, but actively contributes to your well-being and health.
Custom-Made Deep Cleaning Solutions for Suwanee by CSA
Acknowledging the distinct character of each space in Suwanee, CSA offers deep cleaning services customized to meet your unique requirements. Be it a high-traffic office, a quiet family home, or a vibrant commercial establishment, our team is equipped to adapt and provide unmatched cleaning services. We go beyond just accommodating your schedule; we strive to understand your lifestyle, your space's individual needs, and your expectations to provide a deep cleaning experience that is seamless and satisfying.
CSA's Commitment to Eco-friendly Deep Cleaning in Suwanee
As we relentlessly strive for superior cleanliness, CSA also upholds its dedication to environmental sustainability. Our cleaning practices incorporate eco-conscious measures, utilizing non-toxic and biodegradable cleaning agents that effectively clean without causing harm to our planet. Choosing CSA means more than just selecting a high-quality cleaning service, it means making a conscientious choice for a greener Suwanee.
Immerse in a Revitalized Environment in Suwanee with CSA
Embrace the vibrant lifestyle that Suwanee offers while CSA takes care of your cleaning needs. Our dedicated team of cleaning professionals is ready to serve you, available at the end of a phone line. To learn more about our specialized services or to schedule a deep cleaning session, reach out to us at (470) 781-4220. Dive into the transformation that thorough cleanliness can bring to your space and to your peace of mind with CSA's unparalleled deep cleaning services.