Keep Your Property
And Have More Free Time
And Enjoy Life
And Perfectly Clean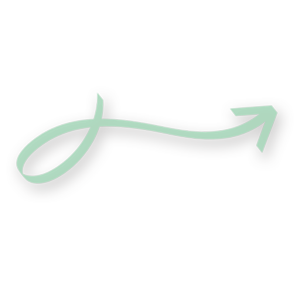 Elevate Your Indoor Air Quality with CSA's Duct Cleaning in Canton
In the pursuit of consistent indoor comfort, your HVAC system can become a victim of a build-up of dust, debris, and pollutants within the air ducts. Such accumulation can hinder your system's performance, resulting in increased energy consumption and a surge in related costs. At CSA, recognized for offering top-tier duct cleaning services in Canton, we focus on optimizing the performance of your HVAC system. Our rigorous cleaning procedures are designed to eradicate all obstructions in your ductwork, promoting improved airflow, extending the system's lifespan, and facilitating better energy efficiency.
The quality of the air within your living or working space is of utmost importance for the health and comfort of its occupants. A plethora of pollutants, including allergens and dust particles, can be trapped within air ducts, adversely affecting the quality of indoor air and potentially triggering allergies and respiratory complications. CSA's comprehensive duct cleaning services in Canton are aimed at effectively mitigating these health risks. Through our meticulous pollutant removal process, we strive to improve the freshness, cleanliness, and overall healthiness of your indoor air.
CSA's Duct Cleaning Approach: Merging Technology and Expertise
At CSA, we blend our vast experience with the most recent technological advancements to provide unparalleled duct cleaning services. We employ state-of-the-art cleaning tools to conduct a thorough and effective cleaning of your ductwork. Our process begins with a detailed inspection to ascertain your system's specific needs, after which we devise a customized cleaning plan to cater to these needs efficiently. This approach ensures not just cleaner ducts, but also an optimized HVAC system and a healthier indoor environment.
Experience Superior Service Quality with CSA
At CSA, we are proud of our reputation for top-quality service in the duct cleaning industry. Our team of seasoned professionals, committed to surpassing your expectations, approaches every job with meticulous precision. Our primary objective is to provide you with tangible improvements in your indoor air quality and HVAC system efficiency.
Take the First Step towards Cleaner Air with CSA in Canton
If you're in Canton and in need of a professional, reliable duct cleaning service, CSA is at your service. Call us at (470) 781-4220 today. Our friendly, knowledgeable team is ready to answer your questions, provide additional information about our services, and schedule a service appointment at your earliest convenience. With CSA, you're one step away from a cleaner, fresher, and healthier indoor environment.