Keep Your Property
And Have More Free Time
And Enjoy Life
And Perfectly Clean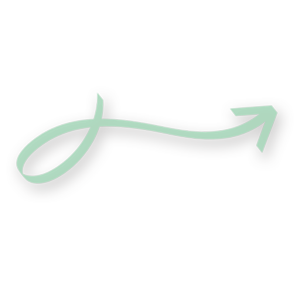 Experience Unparalleled Duct Cleaning Services in Duluth with CSA
Your HVAC system works tirelessly to maintain a comfortable climate in your home or business. However, when the ductwork is congested with dust and debris, the system's efficiency can take a hit, leading to higher energy consumption and costs. As a leading provider of professional duct cleaning services in Duluth, CSA is committed to enhancing the performance of your HVAC system. Our comprehensive cleaning methods eliminate obstructions in your ductwork, enabling smooth and efficient airflow. This not only improves the longevity of your system but also contributes to substantial energy savings.
The quality of air within your home or workspace plays a significant role in the health and well-being of its occupants. A buildup of dust, allergens, and other pollutants in the air ducts can negatively affect indoor air quality, potentially exacerbating allergies and other respiratory conditions. This is where CSA comes into the picture. We provide extensive duct cleaning services in Duluth that significantly reduce these pollutants, ensuring the air you breathe is cleaner and healthier.
CSA's Technological Edge in Duct Cleaning
At CSA, we believe in combining our skilled expertise with the power of technology. We utilize advanced cleaning tools and techniques to ensure a thorough and effective clean of your ductwork. Our team conducts a detailed inspection of your air duct system, which helps us customize our cleaning strategy to the unique needs of your system. With this meticulous approach, we're able to deliver a service that not only cleans your ducts but enhances the overall performance of your HVAC system.
Experience Exceptional Service Quality with CSA
What sets CSA apart in the duct cleaning industry? It's our relentless pursuit of exceptional service quality. Our team of experienced professionals is dedicated to providing top-notch duct cleaning service in Duluth that exceeds your expectations. We treat every job with the utmost importance, always striving to deliver results that make a real difference to the quality of your indoor air and the efficiency of your HVAC system.
Begin Your Journey Towards Improved Indoor Air with CSA
If you're in Duluth and are seeking a professional, reliable duct cleaning service, look no further than CSA. Give us a call today at (470) 781-4220. Our friendly and knowledgeable team is ready to address any questions or concerns you may have and schedule an appointment at your earliest convenience. With CSA, you can expect a comprehensive service that results in cleaner air, improved HVAC efficiency, and ultimately, a healthier indoor environment.