Keep Your Property
And Have More Free Time
And Enjoy Life
And Perfectly Clean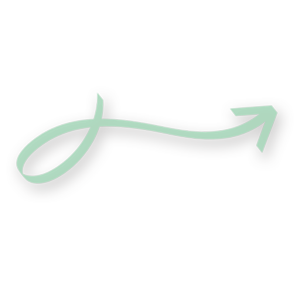 Experience Superior Indoor Air Quality with CSA's Duct Cleaning in Johns Creek
Your HVAC system continually works to keep your indoor environment comfortable. However, the system's performance can be adversely affected when the ductwork is clogged with dust, debris, and other pollutants. This often results in increased energy consumption and related costs. As a premier provider of duct cleaning services in Johns Creek, CSA focuses on improving the performance of your HVAC system. Our thorough cleaning procedures efficiently eliminate blockages in your ductwork, ensuring smooth airflow, prolonging your system's lifespan, and fostering energy efficiency.
The cleanliness of your indoor air plays a vital role in the health and comfort of occupants in your home or business. Pollutants such as allergens and dust particles lodged within your air ducts can compromise indoor air quality, potentially triggering allergies and respiratory issues. CSA's comprehensive duct cleaning services in Johns Creek aim to minimize these health risks. We systematically remove pollutants from your ductwork, leaving your indoor air cleaner, fresher, and healthier, and ultimately enhancing your indoor living or working experience.
Stay Ahead with CSA's Technologically Advanced Duct Cleaning
At CSA, we combine our wealth of expertise with state-of-the-art technology to deliver top-quality duct cleaning services. Our team employs the latest cleaning tools to execute a deep, thorough clean that covers all aspects of your ductwork. Starting with an in-depth inspection to ascertain your system's specific needs, we devise a customized cleaning plan to fully address these requirements. This approach ensures cleaner ducts, improved HVAC efficiency, and ultimately a healthier indoor environment.
Exceptional Service Quality: The CSA Way
At CSA, we take pride in our reputation for outstanding service quality in the duct cleaning industry. Our dedicated team of professionals is committed to surpassing your expectations, treating each task with utmost care and precision. Our primary goal is to leave you with a cleaner and healthier indoor environment and an efficient HVAC system that saves you energy costs.
Begin Your Journey to Cleaner Air with CSA in Johns Creek
If you're in Johns Creek and need a professional and reliable duct cleaning service, CSA is here to serve. Reach out to us today at (470) 781-4220. Our friendly and experienced team is ready to address your questions, provide more information about our services, and schedule an appointment at your convenience. With CSA, you're just a call away from cleaner air, better HVAC efficiency, and a healthier indoor environment.