Keep Your Property
And Have More Free Time
And Enjoy Life
And Perfectly Clean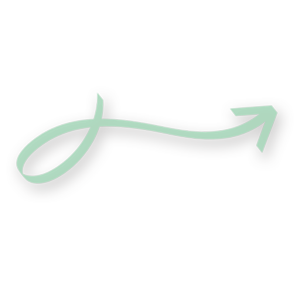 Breathe Easier with CSA's Expert Duct Cleaning Services in Lawrenceville
The continuous operation of your HVAC system results in the gradual accumulation of dust, debris, and other pollutants within your air ducts. These accumulations impede the efficient functioning of your system, resulting in increased energy usage and related costs. At CSA, a leading provider of duct cleaning services in Lawrenceville, we work diligently to enhance the efficiency of your HVAC system. Through our intensive cleaning processes, we eradicate any impediments in your ductwork, thereby facilitating smooth and efficient airflow, extending your system's lifespan, and optimizing energy efficiency.
The quality of your indoor air has profound implications for the health and comfort of those occupying the space. Contaminants, including allergens and dust particles, can compromise your indoor air quality and trigger allergies and respiratory problems. CSA's thorough duct cleaning services in Lawrenceville work to neutralize these health risks. By systematically eliminating pollutants from your ductwork, we ensure that your indoor air is as clean, fresh, and healthy as possible, making for an enhanced living or working experience.
Experience CSA's Cutting-Edge Approach to Duct Cleaning
At CSA, we pair our skilled experts with the latest technology to provide superior duct cleaning services. Our team uses advanced cleaning tools to perform a comprehensive and effective cleaning that covers every aspect of your ductwork. Starting with a detailed inspection to identify your system's unique needs, we then implement a tailor-made cleaning plan to address these needs fully. This approach yields cleaner ducts, improved HVAC efficiency, and a healthier indoor environment.
CSA: Setting the Bar for Exceptional Service Quality
CSA is renowned for its commitment to exceptional service quality in the duct cleaning sector. Our dedicated team of professionals is determined to meet and exceed your expectations, handling each job with precision and attention to detail. Our ultimate objective is to provide you with a service that makes a tangible difference to the quality of your indoor air and the efficiency of your HVAC system.
Discover the CSA Difference in Lawrenceville
If you're based in Lawrenceville and looking for a reliable, professional duct cleaning service, CSA is at your service. Contact us at (470) 781-4220 today. Our friendly and knowledgeable team is available to answer any questions, provide further information about our services, and arrange a service appointment at your convenience. With CSA, you're just a call away from cleaner air, increased HVAC efficiency, and a healthier indoor environment.