Keep Your Property
And Have More Free Time
And Enjoy Life
And Perfectly Clean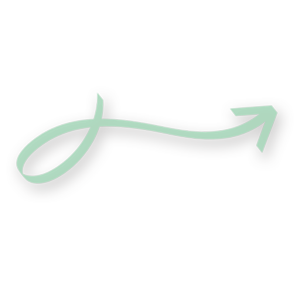 Improve Your Indoor Comfort with CSA's Duct Cleaning Services in Mableton
Over time, dust, debris, and other pollutants may build up within your HVAC system, particularly in the air ducts. This accumulation can restrict system performance, leading to increased energy use and subsequently higher costs. At CSA, we have made a name for ourselves as a trusted provider of duct cleaning services in Mableton, focusing on the mission of enhancing your HVAC system's efficiency. Our intensive cleaning methods, designed to clear any obstructions in your ductwork, resulting in improved airflow, extended system lifespan, and increased energy efficiency.
The quality of the air inside any residential or commercial space is paramount to the well-being and comfort of its occupants. Unfortunately, a host of pollutants such as allergens and dust particles can find their way into your air ducts, which can negatively impact indoor air quality and potentially lead to allergies and respiratory complications. CSA's extensive duct cleaning services in Mableton are designed to address these health risks effectively. Through our rigorous pollutant removal process, we aim to enhance the freshness, cleanliness, and overall health of your indoor air.
CSA's Cutting-Edge Approach to Duct Cleaning
At CSA, we seamlessly blend our vast experience with the latest technological innovations to provide top-notch duct cleaning services. Our team utilizes state-of-the-art cleaning equipment and follows a meticulous procedure to ensure thorough cleaning of your air ducts. The process begins with an exhaustive inspection to understand your system's specific needs, enabling us to develop a custom cleaning strategy that caters to these requirements efficiently. Our approach ensures not only cleaner ducts but also a better-performing HVAC system and a healthier indoor environment.
Exceptional Service Quality: A Hallmark of CSA
At CSA, we take immense pride in our reputation for delivering outstanding service quality in the duct cleaning industry. Our team of seasoned professionals, committed to exceeding your expectations, carries out every task with meticulous precision. Our main goal is to provide you with tangible improvements in your indoor air quality and the overall efficiency of your HVAC system.
Step towards Cleaner Air in Mableton with CSA
For those in Mableton in need of a reliable, professional duct cleaning service, CSA is your go-to partner. Don't hesitate to call us at (470) 781-4220 today. Our friendly and knowledgeable team stands ready to answer your queries, provide detailed information about our services, and schedule a service appointment at a time convenient for you. With CSA, a cleaner, fresher, and healthier indoor environment is just one call away.