Keep Your Property
And Have More Free Time
And Enjoy Life
And Perfectly Clean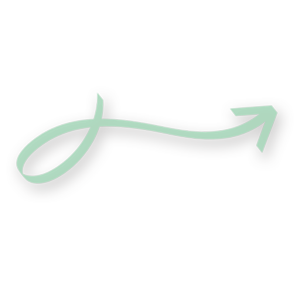 Invest in a Healthier, Cleaner Environment with Duct Cleaning in Sandy Springs
When it comes to preserving a healthy and comfortable indoor environment, CSA sets the bar high in Sandy Springs. Our professional duct cleaning services are designed to eliminate potential air contaminants lurking within your ductwork and ensure the efficient operation of your HVAC system. With CSA, you're not just investing in service; you're investing in a healthier, cleaner lifestyle. We believe in the power of clean air, and we dedicate our expertise to delivering it consistently.
An often overlooked benefit of regular duct cleaning is the significant enhancement of your HVAC system's efficiency. Dust, debris, and other particulates that build up in your ductwork can create resistance to airflow, causing your HVAC system to work harder and consume more energy. By providing a comprehensive duct cleaning service in Sandy Springs, CSA helps you save on energy costs. You'll not only enjoy cleaner air but also the peace of mind that comes from knowing your system is operating as efficiently as possible.
Health and Comfort: Our Top Priorities
The quality of air in your home or business is intricately tied to the health and comfort of its occupants. Contaminants such as dust, allergens, and mold spores that accumulate in your ductwork can adversely affect your indoor air quality, triggering allergies and respiratory issues. CSA's professional duct cleaning services aim to drastically reduce these health risks. We meticulously clean your air ducts to ensure that the air circulating in your home or business is as clean and fresh as possible, enhancing overall comfort.
The CSA Difference: Personalized Approach and Cutting-Edge Technology
What makes CSA stand out in the realm of duct cleaning services? It's our combination of personalized attention and the use of cutting-edge technology. Each duct system is unique, requiring a tailored approach for optimal results. Our team of experts conducts a thorough initial inspection to understand the unique needs of your system and then employs the latest cleaning technology to ensure a deep, thorough clean. The result is a duct system that functions as efficiently as possible and promotes healthier indoor air.
Embrace Healthier Living with CSA
If you're in Sandy Springs and are ready to improve your indoor air quality and HVAC system's efficiency, CSA is here for you. Simply dial (470) 781-4220 to get in touch with our friendly team. We're more than happy to answer any questions you may have, provide more information about our services, and schedule an appointment at your convenience. With CSA, a healthier and cleaner indoor environment is just a phone call away.