Keep Your Property
And Have More Free Time
And Enjoy Life
And Perfectly Clean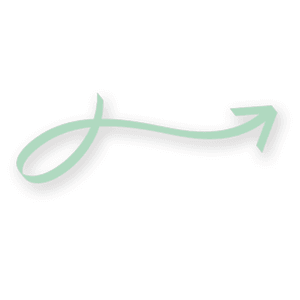 Highlighting the Unavoidable Need for Gutter Cleaning in Kennesaw
When gutters are neglected, they pose a silent yet significant risk to your Kennesaw home. Water overflow caused by clogged gutters can lead to soil erosion around your house, destabilizing your foundation over time. This issue can allow water to creep into your basement, resulting in unexpected flooding and substantial repair costs for water damage. The predicament doesn't end here. Obstructed gutters also create an inviting habitat for mosquitoes and other pests, which can be a health hazard. The excess weight of debris in your gutters can cause them to pull away from your house, inflicting additional exterior damage. In colder months, trapped water can freeze and result in ice dams, exacerbating the destruction. Our mission at CSA is to help you sidestep these potential problems with our meticulous gutter cleaning services.
Acknowledging the unique needs of every home, we at CSA begin our gutter cleaning service with a thorough evaluation of your home's exterior and roof. This crucial first step allows us to gain an insight into your gutter system's distinct demands in Kennesaw and formulate an effective cleaning strategy. Our team of skilled technicians then proceeds to eliminate every trace of debris from your gutters and downspouts. Using a mix of tried and true methods along with advanced technology, we aim to deliver outstanding results that promise to keep your gutter system performing at its best.
CSA's Devotion to Delivering Customer Satisfaction
Customer satisfaction is the cornerstone of our operations at CSA. We comprehend that gutter cleaning can be an overwhelming task for homeowners. Hence, we strive to deliver a service that's not just efficient but also as hassle-free as possible. Our professional team handles all aspects of the cleaning process, right from the painstaking cleaning of the gutters to the responsible disposal of debris. Additionally, to make the process even smoother for you, we offer regular maintenance packages. This way, you don't have to remember when your next gutter cleaning is due.
Protecting Your Kennesaw Home with CSA
Your home is a valuable asset, and we at CSA are committed to helping you protect it. Gutters, though often overlooked, are a critical part of your home's defense against water damage. Their function, however, can be severely compromised if they are clogged with leaves, dirt, or other debris. The result is often severe and costly damage to your home. By ensuring your gutters remain clear and fully functional, we offer your home the protection it needs against the elements.
Get in Touch with CSA Today
Don't let minor gutter problems escalate into significant, costlier issues. Entrust your gutter cleaning needs to the reliable team at CSA and save yourself both time and potential future repair expenses. We take pride in serving homeowners in Kennesaw with our top-quality gutter cleaning services designed to safeguard your home throughout every season. A clean, clog-free gutter system is just a call away. Contact us at (470) 781-4220 to schedule your service today.