Keep Your Property
And Have More Free Time
And Enjoy Life
And Perfectly Clean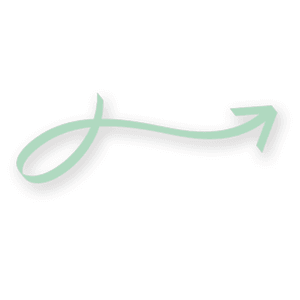 Exploring the Value of Effective Gutter Cleaning in Marietta
For many Marietta homeowners, gutter maintenance is a task that often slips under the radar. However, these unnoticed heroes play an essential role in preserving your home's structural integrity. Gutters control rainwater flow, protecting your roof, walls, and foundation from potential water damage. However, when blocked by leaves, dirt, and other debris, gutters can cease to perform their duties effectively, leading to serious and expensive damage. This is where we, at CSA, come into the picture. We strive to ensure your gutters are free-flowing and fully functional, protecting your home as they were designed to.
At CSA, our customer satisfaction is the driving force behind everything we do. We recognize that gutter cleaning can be an intimidating and burdensome task for homeowners. We commit ourselves to making the process as smooth and trouble-free as possible. Our team takes care of everything, from cleaning your gutters to disposing of the debris, leaving your property as clean and orderly as it was before we arrived. Additionally, we offer regular maintenance packages tailored to your needs, designed to save you from the worry of remembering when your next gutter cleaning is due.
CSA's Approach to Gutter Cleaning: Excellence in Every Step
At CSA, our dedicated team addresses the task of gutter cleaning with meticulous precision and utmost care. Our process begins with a detailed evaluation of your home's exterior and roof to understand the unique needs and challenges of your gutter system. Subsequently, our skilled technicians carefully remove all debris from your gutters and downspouts, ensuring they are clean and working at optimal capacity. By combining traditional, tried-and-true methods with the latest advancements in technology, we deliver superior results that stand the test of time.
Unraveling the Hidden Dangers of Neglected Gutters
Let's delve into the potential hazards of neglected gutters. Clogged gutters cause water to overflow, leading to the erosion of the soil around your home. Over time, this can cause problems with your foundation. Additionally, water can seep into your basement, causing flooding and water damage. Moreover, the stagnant water in blocked gutters can attract mosquitoes and other pests. Furthermore, the weight of soaked debris can pull gutters away from your house, causing damage to your property's exterior. In winter, trapped water can freeze and form damaging ice dams. At CSA, we are committed to helping you prevent these issues through our professional gutter cleaning services.
Don't let a minor issue escalate into a major problem. Entrust your gutter cleaning needs to the professionals at CSA and save yourself both time and potential future expenses. We are proud to serve homeowners throughout Marietta, providing top-tier gutter cleaning services that protect your home all year round. A well-maintained, clog-free gutter system is just a phone call away. Reach out to us at (470) 781-4220 to schedule your service today.