Keep Your Property
And Have More Free Time
And Enjoy Life
And Perfectly Clean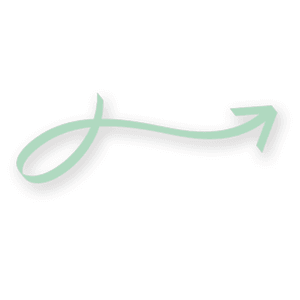 Revealing the Significance of Regular Gutter Cleaning in Norcross
In the picturesque city of Norcross, the importance of gutter cleaning is often underestimated. Gutters perform a critical task by guiding rainwater away from your home's roof, walls, and foundation, thus protecting them from water damage. However, the system's efficacy can be hindered if clogged with leaves, dirt, or other debris, potentially leading to severe, costly damage. This is precisely where CSA comes into the picture. We stand committed to ensuring your gutters are clean, free-flowing, and fully operational to safeguard your home as designed.
At the heart of our operation at CSA is a commitment to customer satisfaction. We are fully aware that the chore of gutter cleaning can be overwhelming and time-consuming for many homeowners. Hence, we aim to deliver a service that is as stress-free, efficient, and comprehensive as possible. Our team of skilled professionals not only handles the intricate cleaning of your gutters but also ensures that the debris is disposed of responsibly, leaving your property clean and in order. To alleviate the worry of remembering your next gutter cleaning date, we offer regular maintenance packages tailored to your specific needs.
Diving Deeper into the Hazards of Ignored Gutters
When gutters are left to their fate, the accumulated debris can pose detrimental risks to your Norcross home. Clogged gutters lead to an overflow of water that results in soil erosion around your home, potentially leading to foundational problems over time. More immediate problems might include water seeping into your basement, causing flooding and considerable water damage. Besides, the stagnant water in blocked gutters can attract mosquitoes and other pests, creating health risks for your family. Moreover, the weight of debris-soaked gutters can cause them to pull away from your home, leading to additional exterior damage. During colder months, trapped water can freeze and form ice dams, escalating the harm. Through our professional gutter cleaning services at CSA, we strive to prevent these potential issues.
The Robust Approach of CSA to Gutter Cleaning
Our team at CSA embarks on gutter cleaning with thorough attention to detail and a commitment to excellence. We commence with a comprehensive evaluation of your home's exterior and roof. This initial step allows us to identify the unique needs of your gutter system and formulate an effective cleaning plan accordingly. Once this plan is in place, our proficient technicians get to work, removing every piece of debris from your gutters and downspouts. By integrating traditional techniques with the latest advancements in technology, we aim to deliver top-notch results that sustain over time and keep your gutter system in Norcross functioning optimally.
Prevent minor issues from escalating into significant problems. Entrust your gutter cleaning needs to the dedicated team at CSA, saving you time and potential future expenses. We are honored to serve homeowners throughout Norcross, providing unmatched gutter cleaning services designed to safeguard your home throughout all seasons. A well-maintained, blockage-free gutter system is just a phone call away. Connect with us at (470) 781-4220 to book your service today.