Keep Your Property
And Have More Free Time
And Enjoy Life
And Perfectly Clean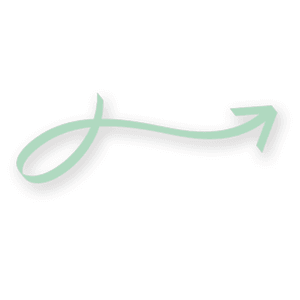 Highlighting the Vital Role of Regular Gutter Cleaning in Powder Springs
Every home in Powder Springs comes with its unique gutter cleaning requirements, and at CSA, we understand this. We, therefore, commence our process with a thorough analysis of your home's exterior and roof. This integral step gives us insights into your gutter system's specific demands, enabling us to devise an effective cleaning strategy. Our experienced technicians then proceed to methodically remove all the debris from your gutters and downspouts. By merging tried-and-tested techniques with state-of-the-art technology, we strive to deliver unparalleled results, ensuring the smooth operation of your gutter system.
Gutters play a critical role in safeguarding your home, a fact we at CSA deeply acknowledge. These essential components redirect rainwater away, preserving the structural integrity of your house. However, when they become clogged with leaves, dirt, or other debris, their efficiency can be significantly diminished, leading to extensive and costly damage. At CSA, we focus on ensuring that your gutters are always clean, clear, and fully functional, thus providing your Powder Springs home with the strong protection it needs against the elements.
Understanding the Risks of Neglecting Gutter Cleaning
Failing to prioritize regular gutter cleaning can lead to a host of severe repercussions. When gutters are blocked, they tend to overflow, which can lead to soil erosion around your Powder Springs home, potentially threatening your foundation's stability. Moreover, the water can seep into your basement, causing unexpected flooding and costly water damage repair. Additionally, blocked gutters can turn into breeding sites for mosquitoes and other pests, raising potential health risks. The strain of debris-filled gutters can cause them to separate from your house, leading to further exterior damage. If the water trapped in the gutters freezes during the colder months, it can lead to ice dams and intensify the damage. At CSA, we're dedicated to helping you avoid these possible disasters with our comprehensive gutter cleaning services.
Prioritizing Customer Satisfaction at CSA
Customer satisfaction is of the utmost importance to us at CSA. We understand that gutter cleaning can be an intimidating task for many homeowners, and therefore, we aim to offer a service that is not just effective but also hassle-free. Our professional team takes care of every aspect, from meticulous cleaning to responsible disposal of debris. For added convenience, we offer regular maintenance packages so that you don't have to stress about scheduling your next gutter cleaning.
Get in Touch with CSA Today
Don't let minor gutter problems evolve into larger, more expensive complications. Place your gutter cleaning needs in the reliable hands of the CSA team, saving you both time and potential future repair costs. We take pride in serving homeowners in Powder Springs with our top-notch gutter cleaning services, designed to protect your home in all seasons. A clean, obstruction-free gutter system is just a call away. Dial (470) 781-4220 to schedule your service today.