Keep Your Property
And Have More Free Time
And Enjoy Life
And Perfectly Clean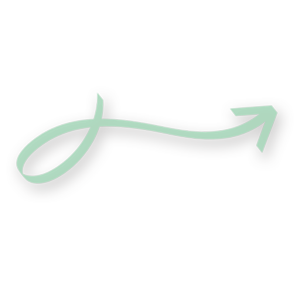 Unveiling the Imperative Need for Routine Gutter Cleaning in Roswell
At CSA, we recognize the pivotal role gutters play in protecting your home. These essential components of your Roswell house work tirelessly to divert rainwater away, preserving the integrity of your home's structure. However, their efficacy can be severely compromised if they are clogged with leaves, dirt, or other debris, potentially leading to severe and expensive damage. To circumvent these problems, we at CSA are devoted to ensuring your gutters are thoroughly cleaned, clear, and in optimal condition, thereby providing your home with the robust shield it needs against the elements.
Neglecting gutter cleaning can have grave consequences. When gutters are clogged, they overflow, causing soil erosion around your Roswell home and potentially destabilizing your foundation. This water intrusion can even reach your basement, leading to unsolicited flooding and hefty water damage repair costs. What's more, these blocked gutters can serve as a thriving breeding ground for mosquitoes and other pests, adding health risks to the equation. The weight of debris-filled gutters can strain them to pull away from your house, causing further exterior damage. Add to this, during the colder season, the trapped water can freeze and form ice dams, adding to the destruction. Our commitment at CSA is to mitigate these potential hazards with our meticulous gutter cleaning services.
The CSA Way: Our Comprehensive Gutter Cleaning Process
At CSA, we understand that each home presents unique gutter cleaning needs. As such, we commence our process with an in-depth evaluation of your home's exterior and roof. This essential initial step enables us to discern the distinctive demands of your gutter system in Roswell, which then allows us to create an effective cleaning plan. Our skilled technicians then embark on the task of meticulously removing every bit of debris from your gutters and downspouts. Through a blend of time-tested methods and the latest technology, we aim to deliver unmatched results that keep your gutter system performing at its peak.
Our Unwavering Focus on Customer Satisfaction at CSA
At CSA, the satisfaction of our customers is paramount. We appreciate that gutter cleaning can be a daunting task for many homeowners. Therefore, we endeavor to deliver a service that is seamless, efficient, and stress-free. Our team expertly manages every detail, from the rigorous cleaning process itself to the responsible disposal of debris. To further enhance your experience, we offer regular maintenance packages, effectively taking the worry of remembering your next gutter cleaning date off your shoulders.
Don't allow minor gutter problems to escalate into larger, more expensive predicaments. Trust your gutter cleaning needs to the experienced team at CSA and save both time and potential future repair costs. We are proud to serve homeowners in Roswell, providing premium gutter cleaning services designed to defend your home through every season. A clean, clog-free gutter system is just a phone call away. Dial (470) 781-4220 to book your service today.