Keep Your Property
And Have More Free Time
And Enjoy Life
And Perfectly Clean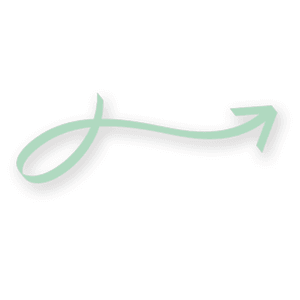 Discover a New Dimension of Cleanliness with Our Maid Services in Alpharetta
Quality is a key driver in our exceptional maid services at CSA. Our experienced maids, known for their unrivaled attention to detail, provide a thorough cleaning that redefines your space's appeal. This dedication to quality is further bolstered by our commitment to using environmentally-friendly cleaning supplies and cutting-edge equipment. We are determined to provide a superior service that keeps your spaces spotless, prioritizes the health of our clients, and respects our shared environment.
At CSA, the concepts of reliability, trust, and consistency are not mere buzzwords; they form the cornerstone of our service philosophy. When you opt for our maid services in Alpharetta, you are choosing a team that cherishes your trust and aims to surpass your expectations at every step. We adhere to set schedules, ensure a comprehensive clean, and consistently maintain our high service standards, delivering an exceptional experience each time. We aspire to create more than a clean space; our goal is to craft a rejuvenating and welcoming atmosphere for you.
Offering Personalized Cleaning Solutions to Meet Your Distinct Needs
Every client and space possesses unique characteristics. Keeping this in mind, CSA offers maid services in Alpharetta that are designed to fit your specific needs. From routine tasks to deep-cleaning exercises, our professional maids focus on every detail to keep your space at its best. We balance aesthetic appeal and hygiene, crafting a pleasant environment for you to enjoy.
Leading the Charge in Setting High Cleanliness Standards in Alpharetta
At CSA, we're committed to pushing the boundaries of cleanliness standards. We believe that a sparkling, well-maintained environment forms the essence of a harmonious home or a vibrant workplace. Our exceptional maid services in Alpharetta strive to make this belief a reality. By harnessing innovative cleaning techniques, our experienced professionals transform your spaces into a clean and refreshing sanctuary. Our robust cleaning practices reflect our emphasis on the importance of cleanliness and its potent impact on productivity and well-being.
Ready to Enjoy a Spotless Space? Connect with CSA Today!
If you're dreaming of a clean, serene environment, CSA's exceptional maid services in Alpharetta are here to bring that dream to life. Let us shoulder the responsibility of maintaining a pristine and tranquil space, offering you the peace of mind you deserve. We're more than a cleaning service; we're your partners in achieving a cleaner, healthier, and more serene space. Call us at (470) 781-4220 today, and let's work together to transform your cleaning experience.