Keep Your Property
And Have More Free Time
And Enjoy Life
And Perfectly Clean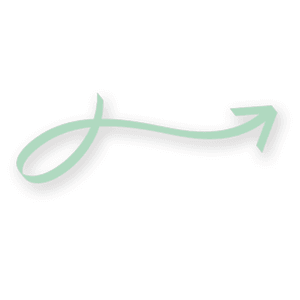 Superior Quality Maid Services in Brookhaven
In the heart of each thriving home or prosperous business lies a foundation of exceptional cleanliness. Our team of skilled professionals is proud to redefine cleanliness standards in Brookhaven through our superior maid services. Our CSA team is renowned for our systematic and effective cleaning techniques, ensuring the transformation of any space into an epitome of purity and freshness. Our understanding of the significance of a clean environment is reflected in our meticulous cleaning practices. We strive to deliver a space that isn't just visually clean but is a beacon of radiance, freshness, and positivity.
Recognizing that each space has its distinct requirements, CSA offers bespoke maid services in Brookhaven. Our mission is to cater to your specific cleaning needs, providing you with a flexible and convenient schedule that doesn't interfere with your daily routines. Our professional maids, trained to meet your cleaning expectations, will diligently work to transform your space. They handle everything from the regular tidying up of your living spaces to more intensive tasks like scrubbing your kitchen and bathrooms spotless. This comprehensive approach ensures you enjoy a wholesome living or working environment that embodies hygiene and health.
Embodying the Pinnacle of Quality with our Expertise
Quality and excellence are the pillars of CSA's maid services. We believe in not just meeting but surpassing your expectations when it comes to cleanliness. Our skilled maids in Brookhaven are equipped with extensive training and hands-on experience in offering professional cleaning services. They ensure that every nook and corner of your space is taken care of, delivering a thorough clean that is nothing short of exemplary. Alongside their rigorous cleaning regimen, they use eco-friendly products and cutting-edge cleaning tools that reflect our commitment to your safety, well-being, and environmental responsibility.
Consistent, Reliable, and Dedicated to Your Satisfaction
Our commitment extends beyond providing exceptional cleaning services; it's about building long-lasting relationships based on trust, reliability, and consistency. When you choose CSA's maid services in Brookhaven, you are choosing a service that values and respects your time, property, and peace of mind. We guarantee punctuality, thoroughness, and steadfast dedication to maintaining the quality that you've grown accustomed to from CSA. Our promise to you is to consistently deliver high-quality service, with sparkling cleanliness and stellar customer service on every visit.
Experience a New Level of Cleanliness – Get in Touch Today!
Ready to experience a new standard of cleanliness in your home or office? CSA's maid services in Brookhaven are here to deliver superior comfort and peace of mind. Allow us to relieve you of the daunting task of maintaining a spotless environment. We're not just a cleaning service; we're your partner in creating a cleaner, healthier, and more comfortable space. Dial us at (470) 781-4220 today and allow us to show you what a truly clean space feels like.