Keep Your Property
And Have More Free Time
And Enjoy Life
And Perfectly Clean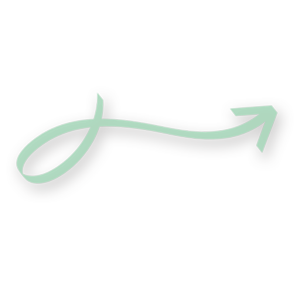 Unlock a Superior Level of Cleanliness with Our Maid Services in Duluth
At CSA, the quality of our services is intricately tied to the prowess of our professional maids and our dedication to environmental responsibility. Our maids, who are seasoned veterans in the realm of professional cleaning, bring a wealth of knowledge and a keen eye for detail to every cleaning task. No corner of your space is overlooked as they deliver a thorough cleaning that meets the highest standards of cleanliness. The use of eco-friendly cleaning products and state-of-the-art tools not only reinforces our commitment to service excellence but also showcases our dedication to preserving your health and the environment.
At CSA, we understand that our clients are placing their trust in us every time they choose our maid services in Duluth. This is why we anchor our services on the pillars of consistency, reliability, and trustworthiness. By ensuring punctuality, delivering meticulous service, and displaying a steadfast commitment to excellence, we build lasting relationships with our clients. With each visit, we not only clean your space but also strive to provide a welcoming and comfortable environment that you can truly call home.
Custom-crafted Cleaning Solutions to Match Your Unique Requirements
Recognizing the individuality of every space and client is a guiding principle for us at CSA. It shapes the way we deliver our maid services in Duluth. We go above and beyond to provide cleaning solutions that are uniquely tailored to your specific needs and preferences. Our professional maids, with their meticulous approach, transform your spaces into havens of cleanliness. Whether it's routine tasks like tidying up or deep-cleaning services like scrubbing your kitchen and bathrooms, our comprehensive services create an environment that fosters health and hygiene.
Raising the Bar for Cleanliness Standards in Duluth
A clean and well-maintained environment forms the foundation of a thriving home or an efficient workspace. At CSA, we strive to redefine cleanliness standards in Duluth with our premium maid services. Our seasoned professionals employ innovative cleaning strategies to transform any space into a sanctuary of cleanliness and freshness. We believe in the power of a clean environment to uplift moods and improve productivity, and this belief is evident in our rigorous cleaning practices.
Ready to Elevate Your Cleaning Experience? Connect with Us Today!
If you seek to introduce a higher level of cleanliness and comfort in your home or office, CSA's premium maid services in Duluth are your perfect solution. Allow us to take on the responsibility of maintaining a pristine and healthy environment, while you enjoy the peace and comfort you deserve. We are not just a cleaning service, but a partner in your pursuit of a healthier, cleaner, and more comfortable space. Give us a call today at (470) 781-4220, and together, let's unlock a superior level of cleanliness.