Keep Your Property
And Have More Free Time
And Enjoy Life
And Perfectly Clean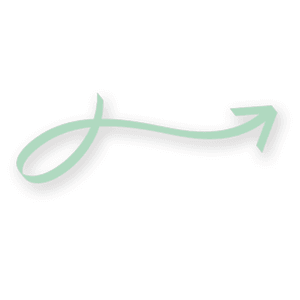 Step Into a World of Pristine Cleanliness with Our Maid Services in Kennesaw
Quality is the backbone of CSA's premier maid services. Our professional maids apply their substantial experience and exceptional attention to detail to ensure a comprehensive cleaning that redefines the aesthetics of your space. In conjunction with their efforts, our commitment to using environmentally friendly cleaning products and state-of-the-art equipment substantiates our dedication to delivering top-tier service while ensuring the health and safety of our clients and the planet.
Trust, reliability, and consistency are key tenets of CSA's relationship with its clients. By opting for our maid services in Kennesaw, you connect with a team that values your trust and aims to surpass your expectations consistently. Our adherence to schedules, thorough cleaning practices, and strict maintenance of high service standards ensure you receive an exceptional cleaning experience every time. We aim to create more than just a clean space – we strive to curate a relaxing, welcoming environment with each service.
Providing Tailored Cleaning Solutions to Match Your Unique Needs
At CSA, we understand that every client and space possesses its unique set of requirements. With this in mind, we offer maid services in Kennesaw that are thoughtfully tailored to align with your specific needs. Our professional maids utilize their skills and experience to transform your spaces, offering services from routine tasks to intensive deep cleaning, ensuring your spaces are always at their cleanest and healthiest.
Pioneering Exceptional Cleanliness Standards in Kennesaw
A commitment to redefining cleanliness standards is integral to CSA's vision. We believe a pristine, well-maintained environment is a cornerstone of a harmonious home or an efficient workplace. Our premier maid services in Kennesaw bring this vision to life. Our team employs innovative cleaning methodologies, delivering a clean, fresh ambiance to your space. Our robust cleaning practices highlight the importance we place on a clean environment and its potent, positive impact on mood and productivity.
Ready to Experience Unsurpassed Cleanliness? Contact CSA Today!
If you yearn for a space that resonates with cleanliness and comfort, CSA's premier maid services in Kennesaw are here to serve. Let us assume the responsibility of maintaining a spotless environment, giving you the peace of mind you deserve. We're not just a cleaning service; we are your partners in realizing a healthier, cleaner, and more harmonious space. Call us at (470) 781-4220 today, and together let's make your dream of a pristine environment a reality.