Keep Your Property
And Have More Free Time
And Enjoy Life
And Perfectly Clean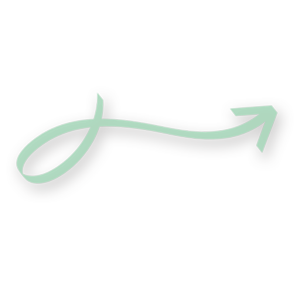 Experience Uncompromised Cleanliness with our Maid Services in Smyrna
Excellence in cleanliness and maintenance set the tone for a thriving home or productive workspace. With our exceptional team at the helm, CSA provides unparalleled maid services that usher in a refreshing aura of cleanliness within Smyrna. Our highly trained professionals employ innovative and thorough cleaning strategies, effectively reinventing your space into a sanctuary of cleanliness and freshness. The significance of a clean environment is deeply ingrained in our practices, driving us to ensure that our clientele relishes an atmosphere that is not only tidy but also invigorating and uplifting.
Our ability to recognize and respect the individuality of every space and client is what makes CSA's maid services stand out in Smyrna. We pledge to offer adaptable cleaning solutions that align with your specific requirements and fit seamlessly into your lifestyle. Our proficient maids are unwavering in their mission to revitalize your living or working spaces with their meticulous cleaning services. Covering everything from routine chores like tidying up and vacuuming to deep-cleaning tasks such as scrubbing bathrooms and kitchens, we leave no stone unturned in our quest to create an environment that reflects health and hygiene.
The Intersection of Expertise and Environmental Stewardship in Quality Delivery
At CSA, the promise of quality forms the backbone of our maid services. Our dedicated team of maids, well-versed in the art of professional cleaning, brings a robust mix of knowledge and experience to the table. They possess a keen eye for detail and are relentless in their pursuit of delivering a comprehensive and thorough clean. Their work, coupled with the use of eco-friendly cleaning agents and advanced tools, not only underscores our commitment to providing unmatched service but also our dedication to safeguarding your well-being and the planet.
Reliability and Consistency – The Pillars of Our Promise
Our ethos at CSA extends beyond delivering outstanding cleaning services; we are deeply committed to fostering a relationship of trust with our clientele. When you opt for CSA's maid services in Smyrna, you are not merely hiring a cleaning service; you are forming a partnership with a reliable team that holds your comfort, time, and satisfaction in high regard. Our promise is one of punctuality, thoroughness, and an unwavering dedication to maintaining the standards you have come to associate with CSA. Every visit reaffirms our commitment to you – to provide an impeccably clean and welcoming environment.
Ready to Embrace a New Standard of Cleanliness? Connect with Us Today!
If you aspire to experience a novel standard of cleanliness in your home or office, look no further than CSA's maid services in Smyrna. Allow us to shoulder the responsibility of providing you with a clean, healthy, and serene environment. We are not just a cleaning service; we are your ally in achieving a more comfortable and relaxing space. Give us a call today at (470) 781-4220, and let us redefine cleanliness for you.