Keep Your Property
And Have More Free Time
And Enjoy Life
And Perfectly Clean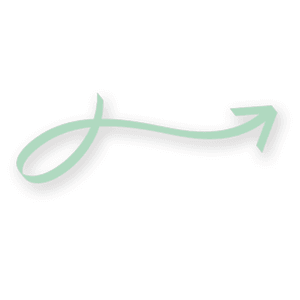 Experience a Fresh Take on Clean with Our Maid Services in Suwanee
Quality is a trait intrinsically tied to our remarkable maid services at CSA. We blend this with an unfaltering dedication to an eco-friendly ethos to offer an outstanding cleaning experience in Suwanee. Our professional maids, with their rich experience and acute attention to detail, perform a deep clean that leaves your space immaculate. Furthermore, our choice of eco-friendly cleaning products and innovative cleaning equipment underscores our commitment to providing a superior service that also safeguards the health of our clients and the environment.
At CSA, we believe that reliability, trust, and consistency are essential to nurturing lasting relationships with our clients. By choosing our maid services in Suwanee, you engage with a team that values your trust and is committed to exceeding your expectations. We stick to schedules, ensure a thorough cleaning, and maintain our high service standards, delivering an exceptional experience each time. Our mission is not just to clean but to transform your space into a welcoming, relaxing haven with every visit.
Crafting Customized Cleaning Services to Fit Your Specific Needs
Understanding that every client and space possesses a unique character allows CSA to offer maid services in Suwanee that perfectly cater to your individual needs. We provide custom-crafted cleaning solutions, from standard tasks like dusting and vacuuming to deep-cleaning chores, to maintain your space at its cleanest. Our professional maids pay attention to every detail, striking a balance between aesthetic appeal and a hygienic environment.
Revolutionizing Cleanliness Norms in Suwanee
Raising the bar for cleanliness standards in Suwanee is a commitment we uphold at CSA. A sparkling, well-maintained environment is a fundamental component of a peaceful home and a dynamic workplace, and our remarkable maid services are designed to deliver just that. By leveraging innovative cleaning techniques, our experienced professionals transform your spaces into a refreshing, clean sanctuary. Our rigorous cleaning practices attest to the emphasis we place on a clean environment and its significant positive impact on mood and productivity.
Eager to Step into a Cleaner Space? Get in Touch with CSA Today!
If you envision your space as a clean, serene oasis, CSA's remarkable maid services in Suwanee are ready to make that a reality. Allow us to take on the task of maintaining a spotless and tranquil environment, giving you the peace of mind you deserve. We are more than a cleaning service; we are your partners in achieving a cleaner, healthier, and more soothing space. Call us at (470) 781-4220 today, and let's together redefine your cleaning experience.