Keep Your Property
And Have More Free Time
And Enjoy Life
And Perfectly Clean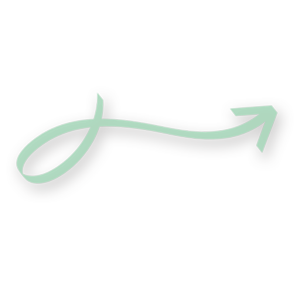 Innovative Mattress Cleaning Solutions in Brookhaven
At CSA, we hold the firm belief that cleanliness extends beyond what meets the eye. While a clean and spotless mattress surface might suggest cleanliness, the reality often lies hidden within the folds and layers of your mattress. From allergens to bacteria, dead skin cells to sweat, numerous elements can accumulate within your mattress, directly affecting your sleep quality and overall well-being. To combat this, our specialized mattress cleaning service in Brookhaven works meticulously to restore your mattress to a truly hygienic state.
Our dedicated team of cleaners at CSA believes in delivering nothing short of excellence. Embracing the power of technology, we utilize advanced steam cleaning machines that prove highly effective against microscopic nuisances like mites, fungi, and bacteria. Combined with our certified non-toxic cleaning solutions, we deliver an unparalleled level of cleanliness that goes beyond superficial tidying. Our approach is comprehensive, designed to invigorate your mattress, offering you an improved, healthy sleep environment.
Bespoke Cleaning Services for a Thorough and Effective Clean
Understanding that no two mattresses or their owners are the same, CSA endeavors to provide personalized services to meet the unique needs of our clients. Whether your mattress is made of memory foam or innerspring, latex, or hybrid, our well-versed cleaning technicians carry out a detailed assessment before starting the cleaning process. This ensures a meticulous clean that is thorough, leaving no corner untouched, and no stain behind.
Upholding Our Green Promise for a Healthier Planet
Being a responsible service provider, CSA holds a deep commitment to the environment. Our green approach ensures the mattress cleaning services we offer in Brookhaven have minimal impact on our precious environment. Our cleaning solutions are eco-friendly – gentle on your mattresses yet relentlessly tough on stains and allergens. The choice of CSA isn't just a choice for a cleaner mattress but a cleaner planet too.
Step into a Cleaner, Healthier Sleep with CSA
As your trusted mattress cleaning partner in Brookhaven, CSA prioritizes your sleep health and satisfaction. We aim to offer more than just a service; we strive to provide a transformation that enhances your life quality. Should you find your mattress in need of an in-depth cleanse, remember we are just a call away at (470) 781-4220. Experience the remarkable difference CSA brings to your sleep and overall health. Choose healthier nights and brighter mornings with us.