Keep Your Property
And Have More Free Time
And Enjoy Life
And Perfectly Clean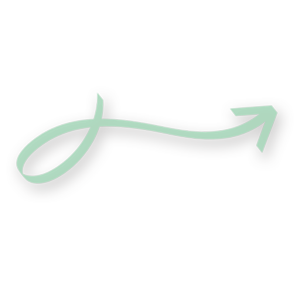 Premier Mattress Cleaning Services in Canton
The invisibility of threats often exacerbates the challenge of mattress cleanliness. These unseen foes, including allergens, dust mites, and accumulated detritus from dead skin cells and sweat, can seriously impinge on your sleep quality and overall health. CSA is equipped and ready to combat these hidden intruders. Our specialized mattress cleaning services in Canton delve beneath the surface to deliver a thorough clean that revitalizes your mattress and enriches your sleep.
At CSA, we understand that each mattress and its owner have unique needs. Abandoning the concept of one-size-fits-all, we deliver customized cleaning services that specifically cater to your mattress's unique demands. Our experienced technicians conduct an in-depth assessment of your mattress, whether it's a memory foam, innerspring, latex, or hybrid. This comprehensive approach ensures all hidden corners are examined and every stubborn stain is treated, offering a profound clean for your mattress.
Capitalizing on Advanced Cleaning Technology for Superior Results
Striving to meet and exceed the highest standards of cleanliness and hygiene, CSA equips its team with state-of-the-art steam cleaning technology. This potent tool, coupled with our certified non-toxic cleaning solutions, forms an effective defense against the microscopic yet harmful entities in your mattress, such as mites, fungi, and bacteria. This comprehensive cleaning technique goes beyond surface tidying, fostering a healthier and fresher sleep environment.
Fusing Cleanliness with Sustainability: CSA's Green Cleaning Initiative
CSA is committed to a balanced approach that marries cleanliness with environmental sustainability. As part of our mattress cleaning services in Canton, we utilize eco-friendly cleaning solutions that are gentle on your mattresses while being potent against stains and allergens. This harmonious methodology reflects our commitment to efficient cleanliness without compromising our planet's well-being. By opting for CSA, your decision for a cleaner mattress is also a decision for a cleaner planet.
Embark on a Healthier Sleep Journey with CSA
At CSA, we view ourselves not just as a service provider but as your partner on the journey to healthier sleep and improved well-being. Our steadfast dedication to delivering superior service has cemented our position as a top choice for mattress cleaning in Canton. If your mattress is due for a deep, all-encompassing clean, don't hesitate to reach out. Dial (470) 781-4220 to experience the transformative effect of a CSA-cleaned mattress. Here's to peaceful nights and reenergized mornings with CSA.