Keep Your Property
And Have More Free Time
And Enjoy Life
And Perfectly Clean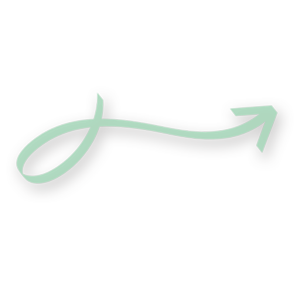 Unmatched Mattress Cleaning Services in Cartersville
The invisible dangers frequently present the most formidable challenges in maintaining mattress cleanliness. Elements such as allergens, dust mites, and accumulated waste from dead skin cells and sweat can drastically hinder your sleep quality and overall health. CSA stands ready to battle these covert hazards. Our detailed mattress cleaning services in Cartersville reach beneath the surface to offer a comprehensive clean that revitalizes your mattress and upgrades your sleep.
At CSA, we appreciate that every mattress has its unique attributes and necessitates specialized care. Moving away from a one-size-fits-all strategy, we offer tailored cleaning services designed to attend to your mattress's individual needs. Our adept technicians execute a thorough inspection of your mattress, irrespective of its type—memory foam, innerspring, latex, or hybrid. This diligent approach ensures that every corner is reviewed, and every tough stain is tackled, delivering a profound clean for your mattress.
Adopting Advanced Cleaning Technology for Superior Results
In our unending quest to uphold the pinnacle of cleanliness and hygiene standards, CSA furnishes its team with state-of-the-art steam cleaning technology. This potent tool, coupled with our certified non-toxic cleaning solutions, creates a formidable barrier against the microscopic, yet harmful residents of your mattress, like mites, fungi, and bacteria. This all-encompassing cleaning method extends beyond mere surface dusting, promoting a healthier sleep environment.
Uniting Cleanliness and Sustainability: CSA's Green Cleaning Pledge
Committed to cleanliness without sacrificing sustainability, CSA's mattress cleaning services in Cartersville employ eco-friendly cleaning solutions. These solutions are gentle on your mattresses but formidable against stains and allergens. This balanced methodology exemplifies our pledge to provide cleanliness and efficiency while safeguarding the environment. By choosing CSA, your pursuit of a cleaner mattress also signifies a step towards a cleaner planet.
Embark on a Tranquil Sleep Journey with CSA
At CSA, we consider ourselves not just as a service provider, but as a partner in your journey towards healthier sleep and improved well-being. Our steadfast commitment to delivering top-notch service has cemented our reputation as the go-to choice for mattress cleaning in Cartersville. If your mattress is yearning for a deep, thorough clean, we're only a call away. Reach out to us at (470) 781-4220 and experience the invigorating effect of a CSA-cleaned mattress. Say hello to peaceful nights and refreshed mornings with CSA.